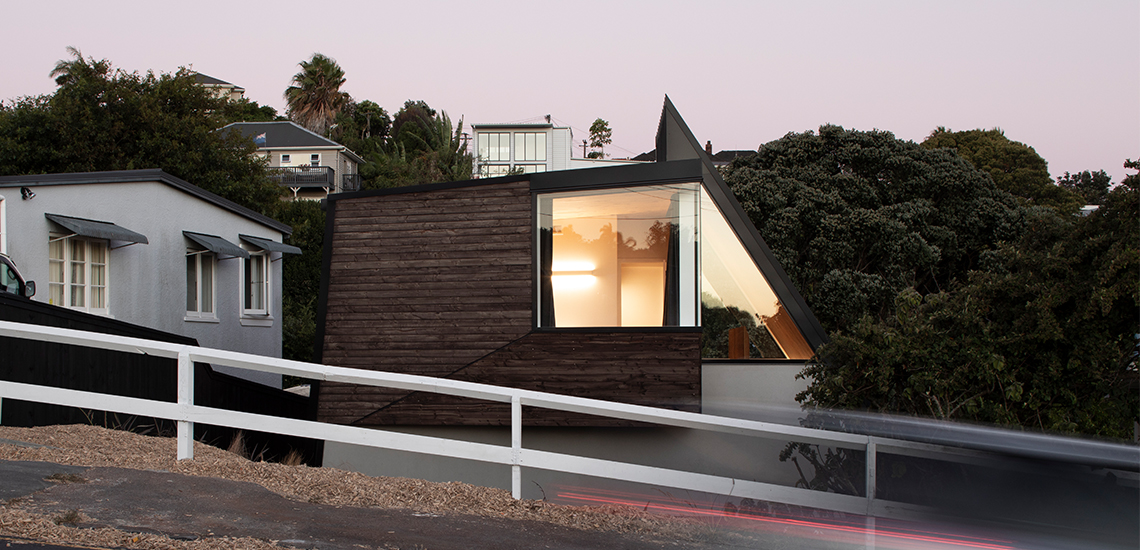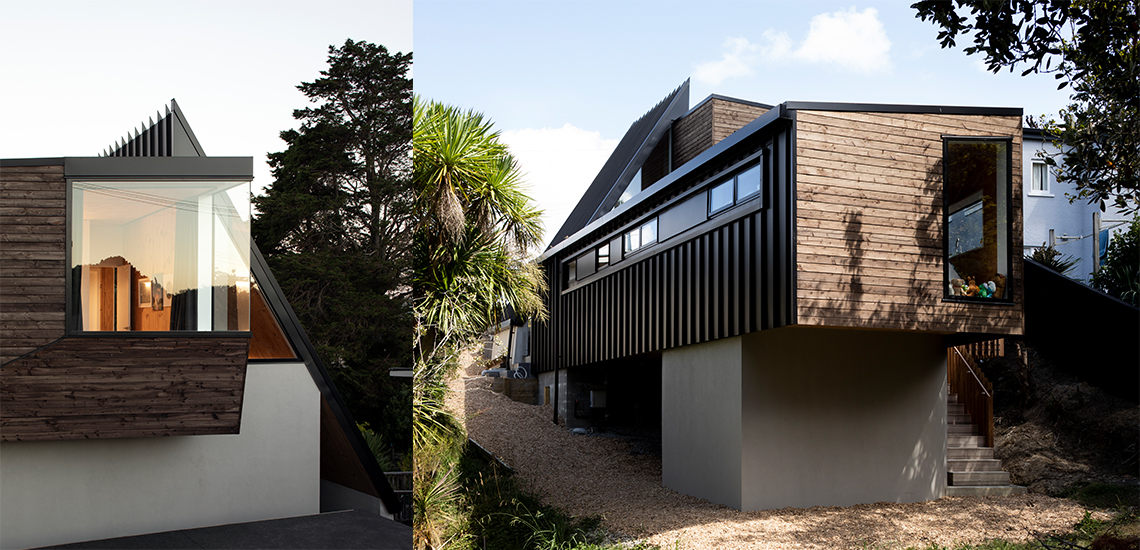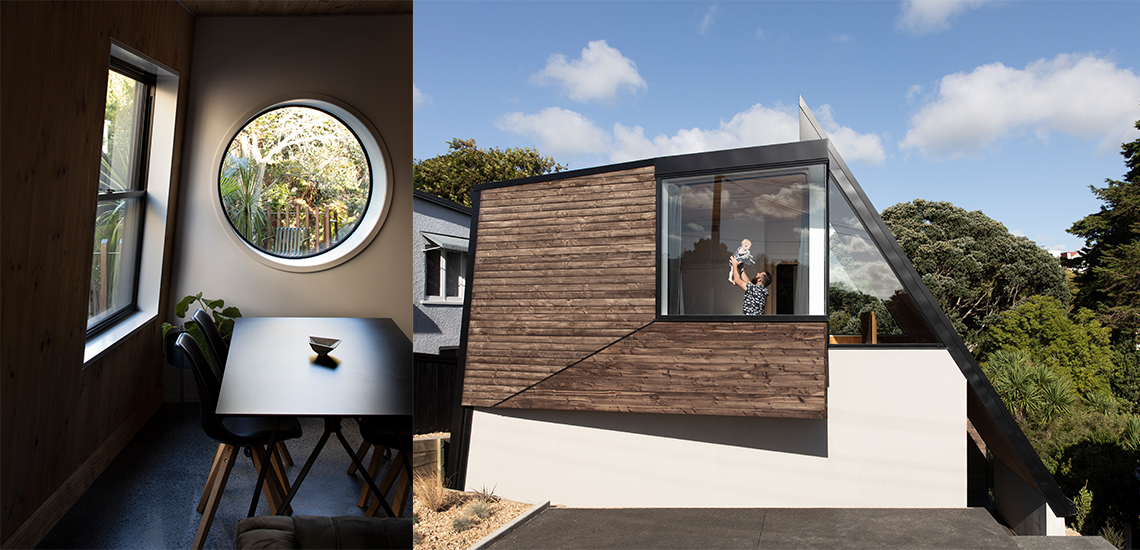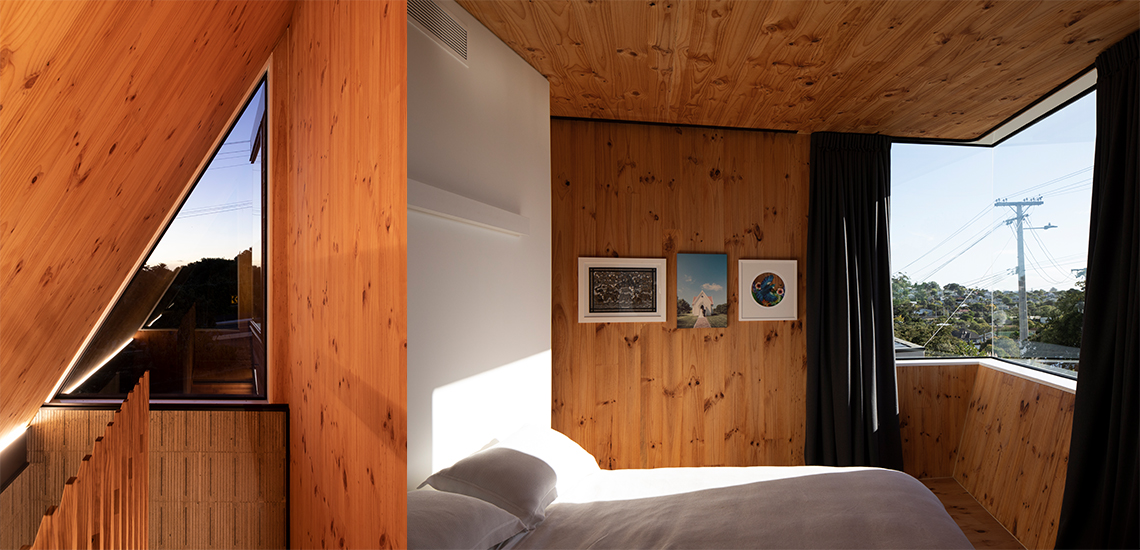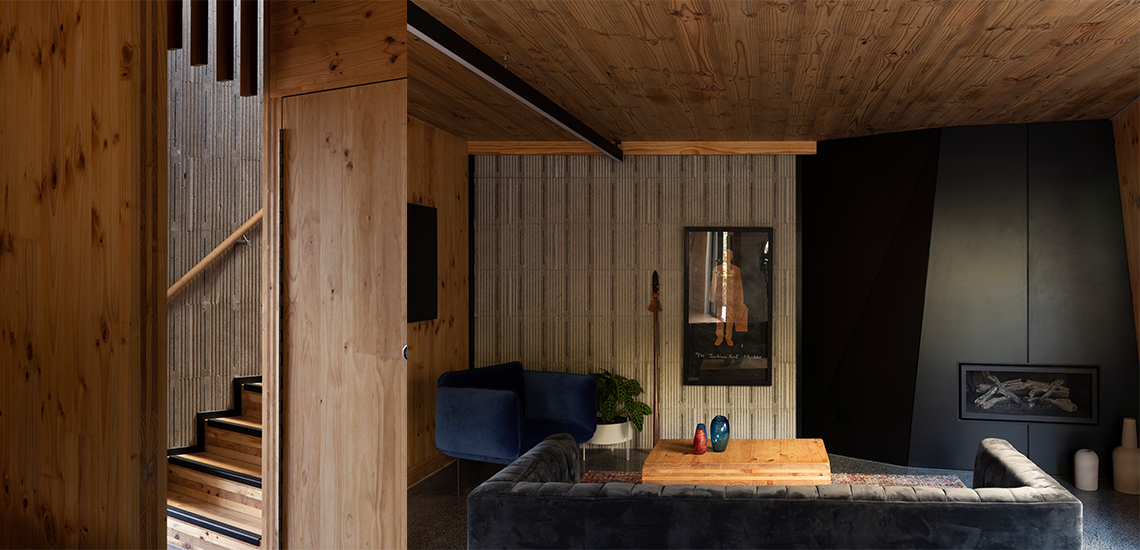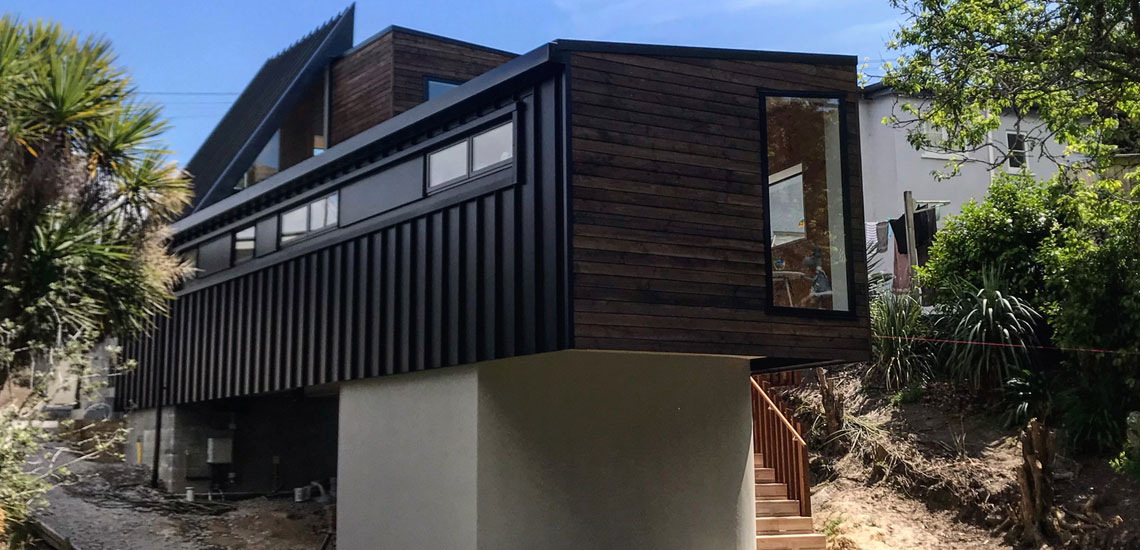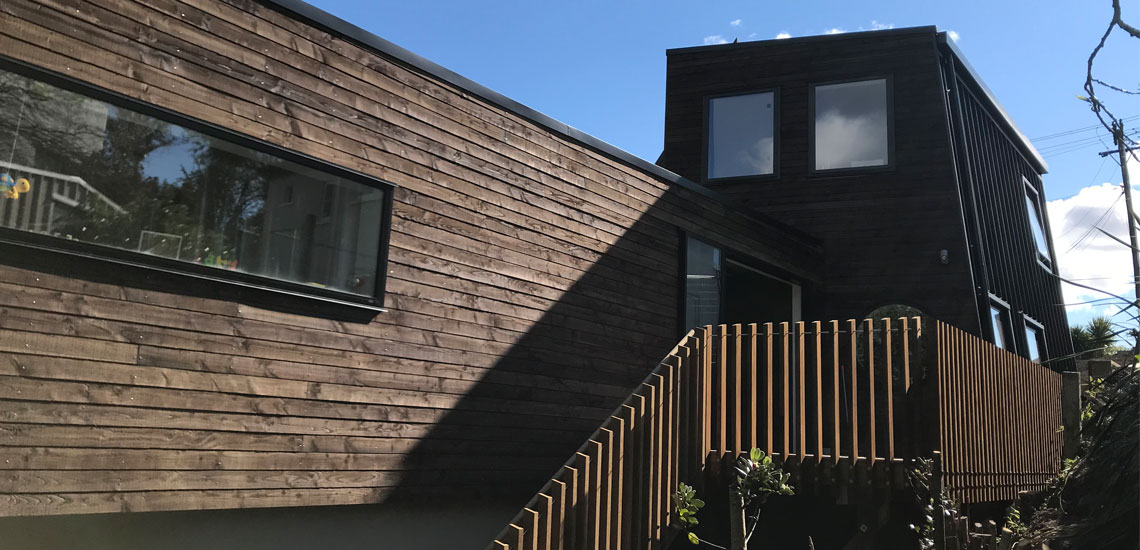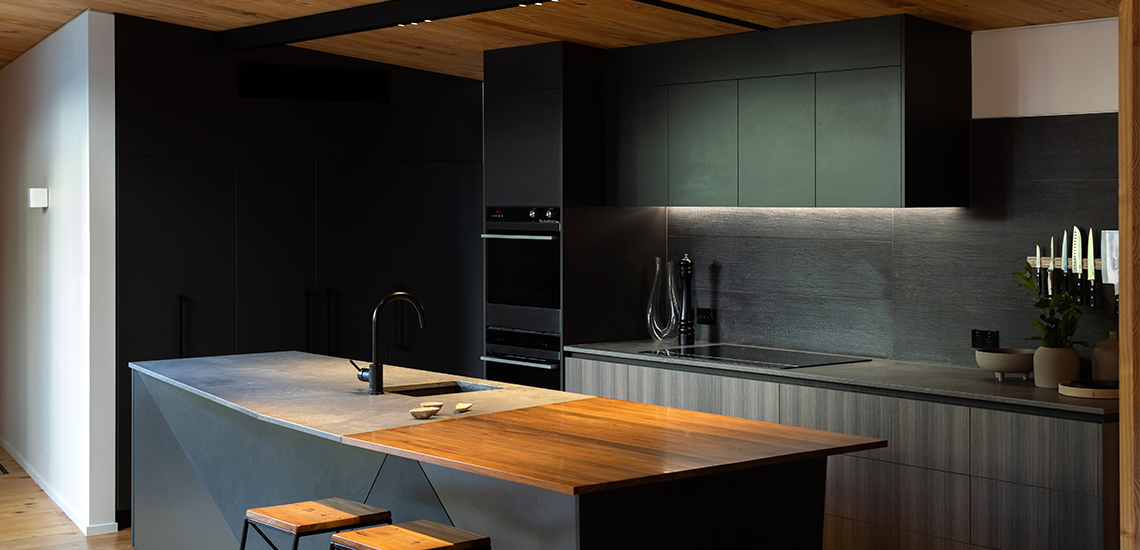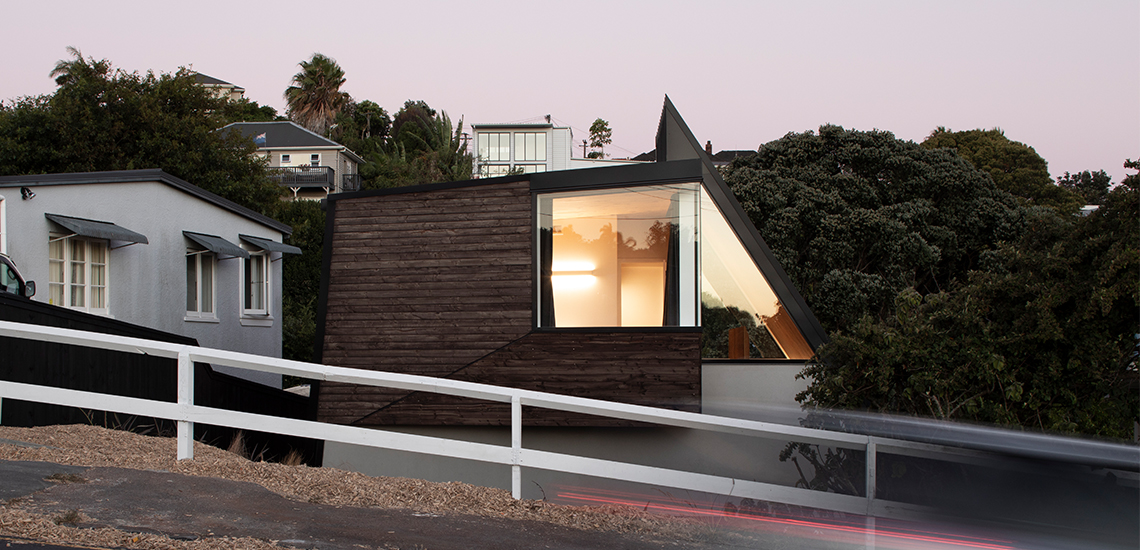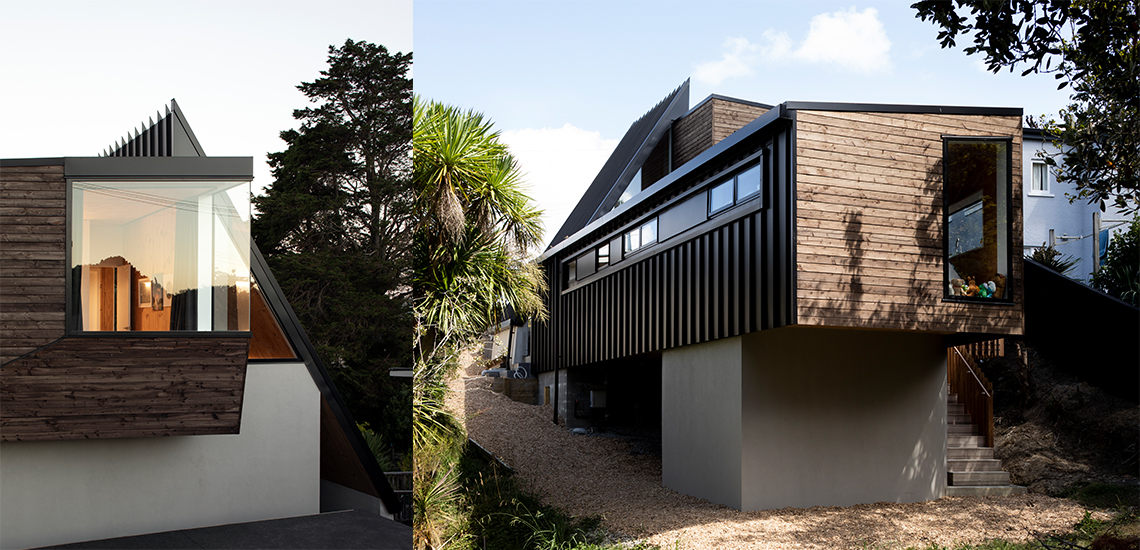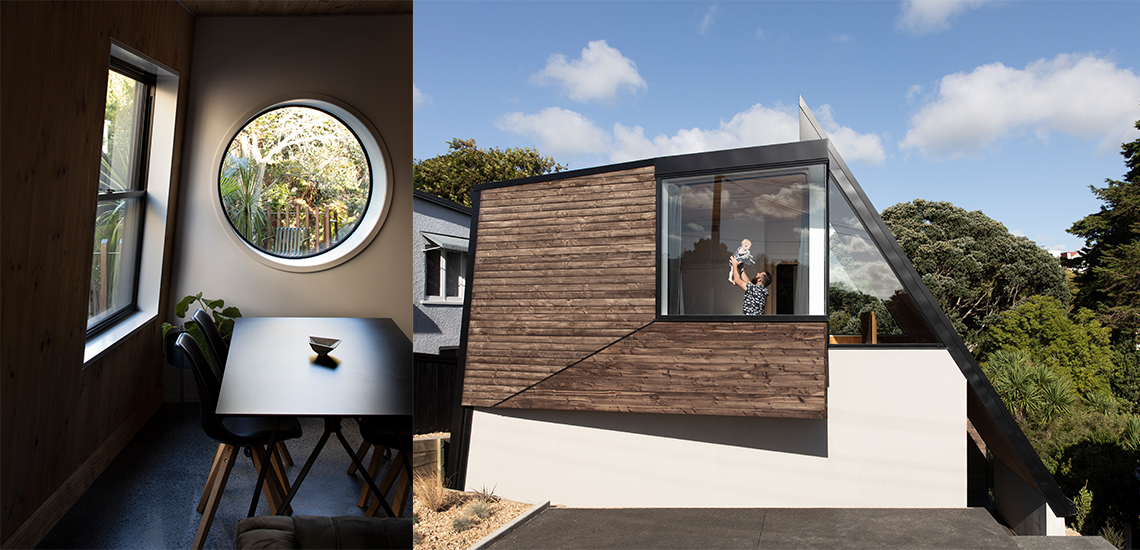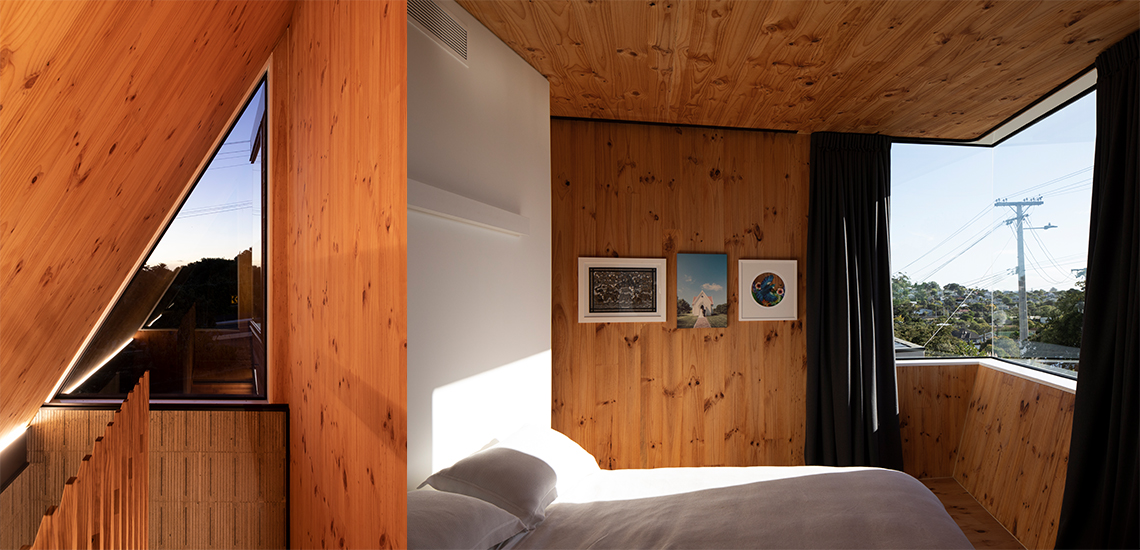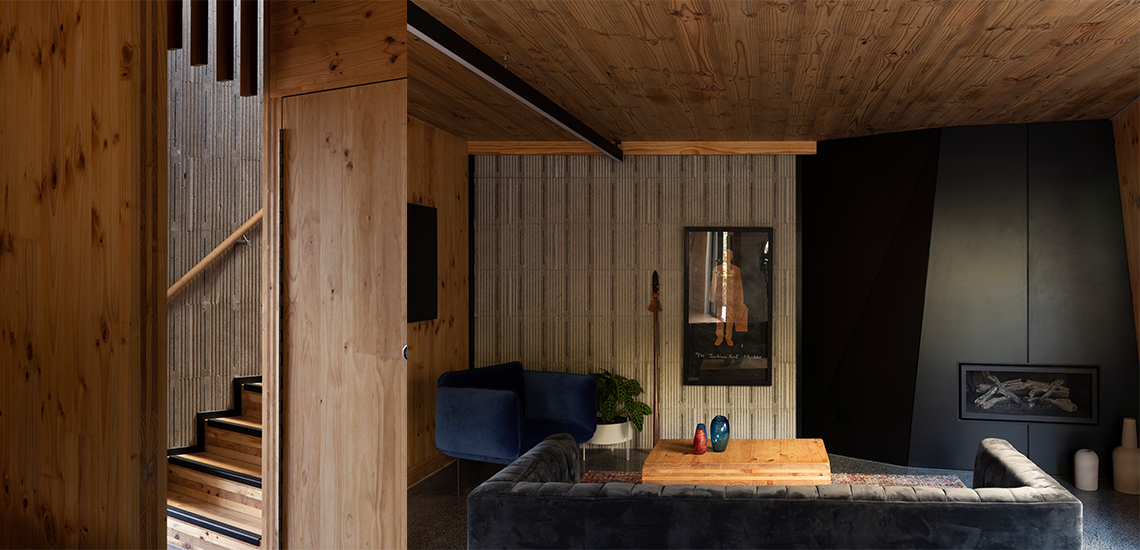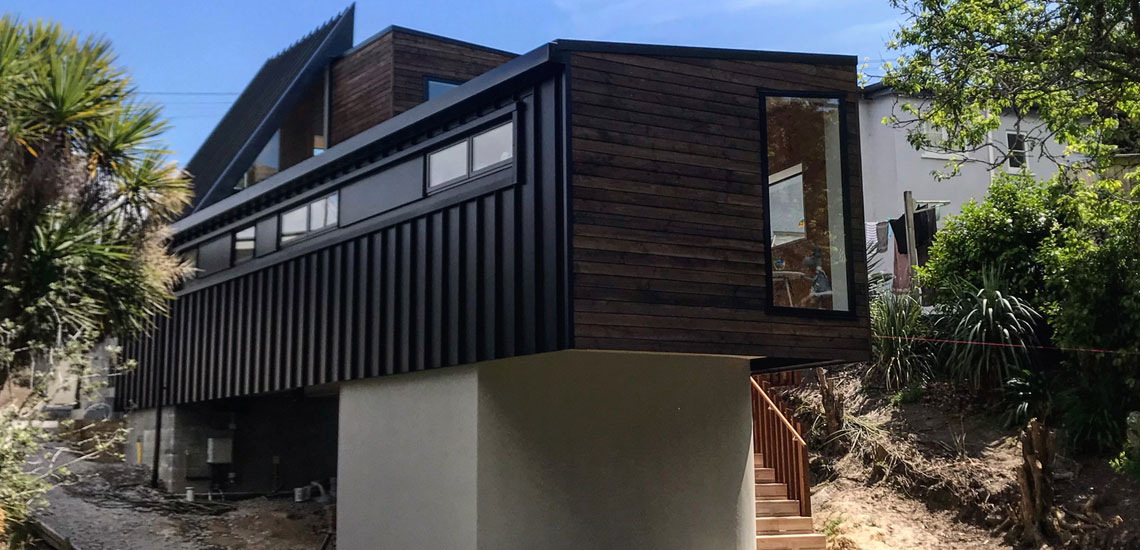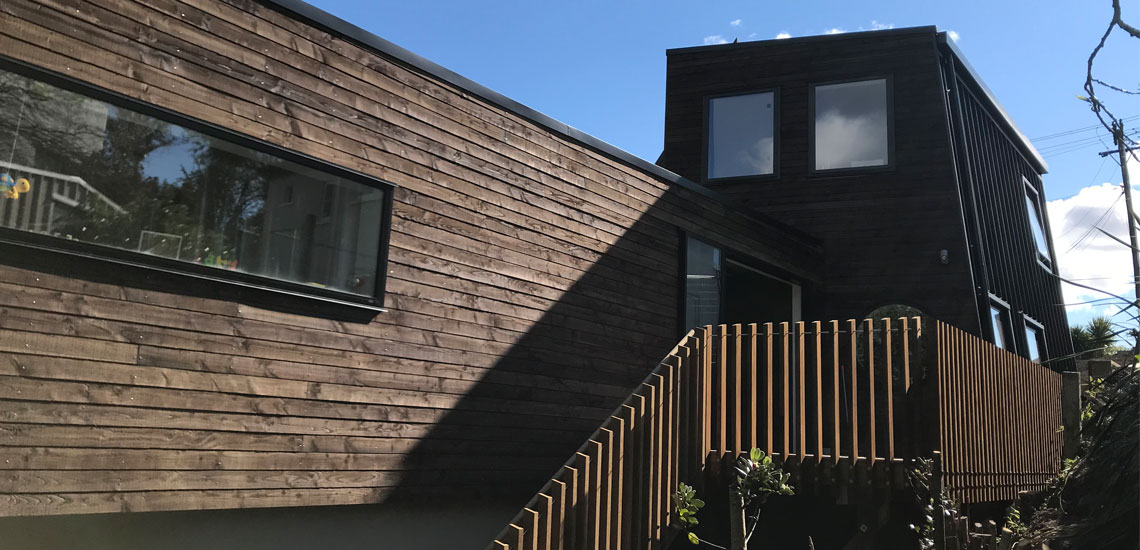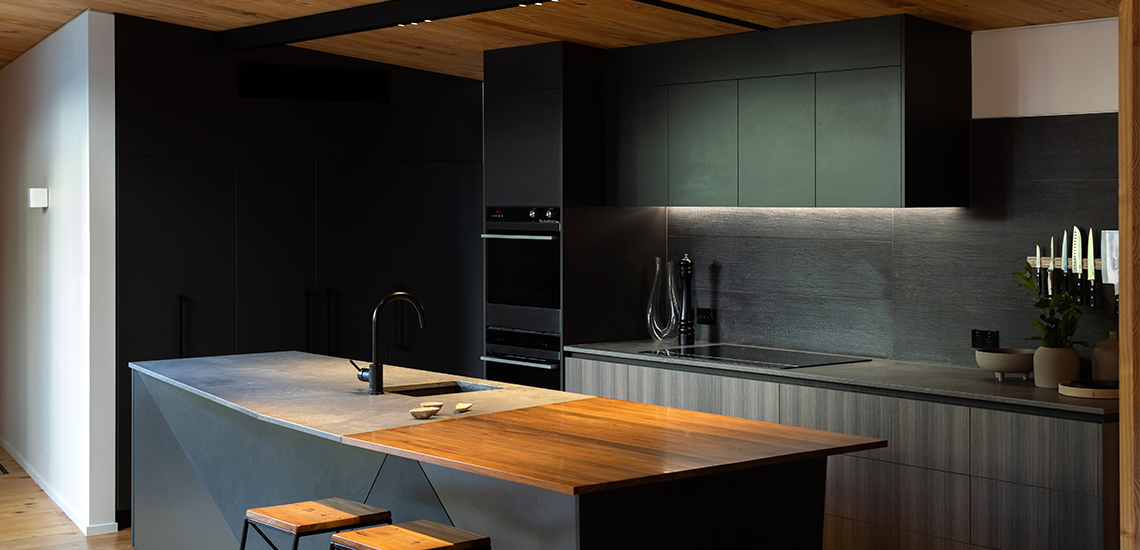 TUARANGI
---
As seen in 'The City Issue' of Home Magazine (June 2019). 
TUARANGI:
1. (location) outerspace.
Ka kōrekoreko ōku karu i te tini o ngā whetū i tuarangi.(PK 2088:988)
'My eyes are dazzled by the multitude of stars in space.'
The site of the Tuarangi ('Outerspace') Rd house bears more resemblance to a Wellington hillside, than the typical Grey Lynn plot. This narrow urban site demanded a design that addressed not only the significant contours, but also the proximity to neighbours, access and orientation challenges.
The concept of Prometheus, the Greek Titan God vs. Mahuika, the Māori Goddess of Fire created a 'push and pull' narrative, from which the thrusting forms, bridging elements and projecting cantilevers were generated. This tension continues through the interior with stark contrasts between warm and cool materials, rough and smooth surfaces, rounded forms and hard-edged faceted ones. 
The walls, floors and roof are all prefabricated CLT  panels and ICF, which enabled the superstructure of the Tuarangi House to be erected within 10days from foundation up and greatly reduced construction waste.
Wherever possible chemically treated materials have been avoided and replaced with heat treated or organic alternatives.
For the first time in New Zealand an iron vitirol coating has been used in favour of an oil-based stain to improve durability and maintenance.
This home for a young Family exudes a sense of calmness and privacy, through carefully framed views of both the Waitakere Ranges and the large Pohutukawa as well as its honest material pallete. 
Refuge from the rigours of raising a young child can be found through a trap door, which leads to the wine cellar.
Render: Alessandro Valenti 
Photographs: Craig Wilson and David Straight
---
Details
Client: Craig and Kristin Wilson

Location: Grey Lynn, Tāmaki Makaurau

Floor Area: 156sq.m

Programme: Residential

Consultants: XLam, Abodo, Engco, DHC Consulting Ltd, Roofing Industries.

Contractor: Mike Greer Architectural Ltd.

Status: Completed 2018