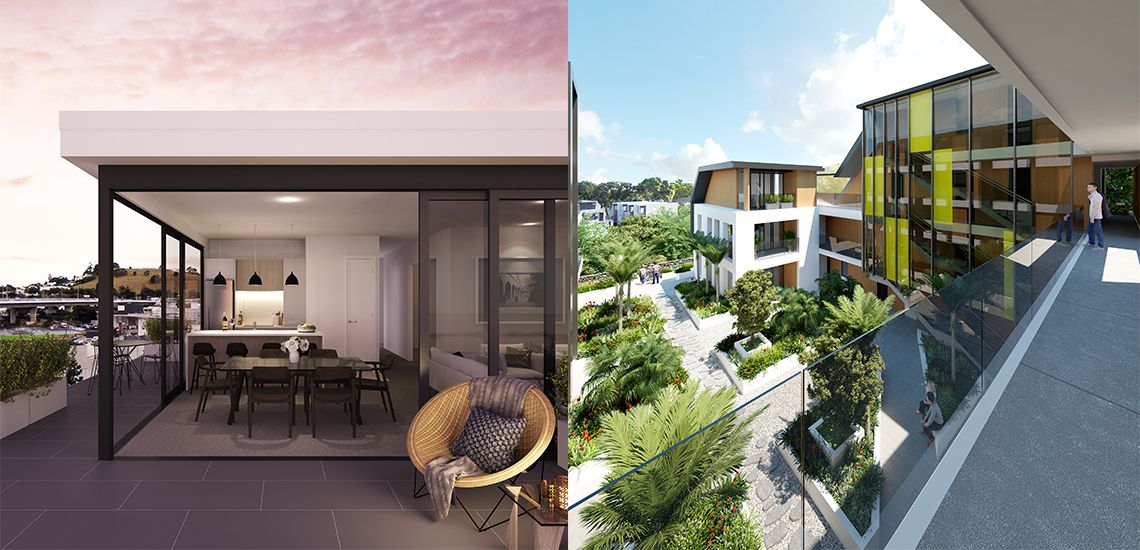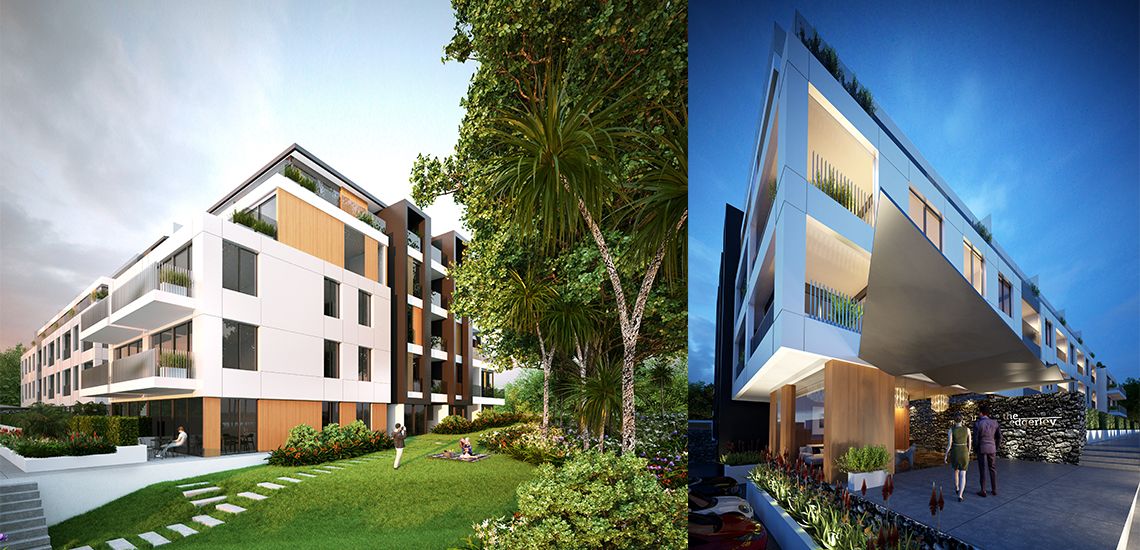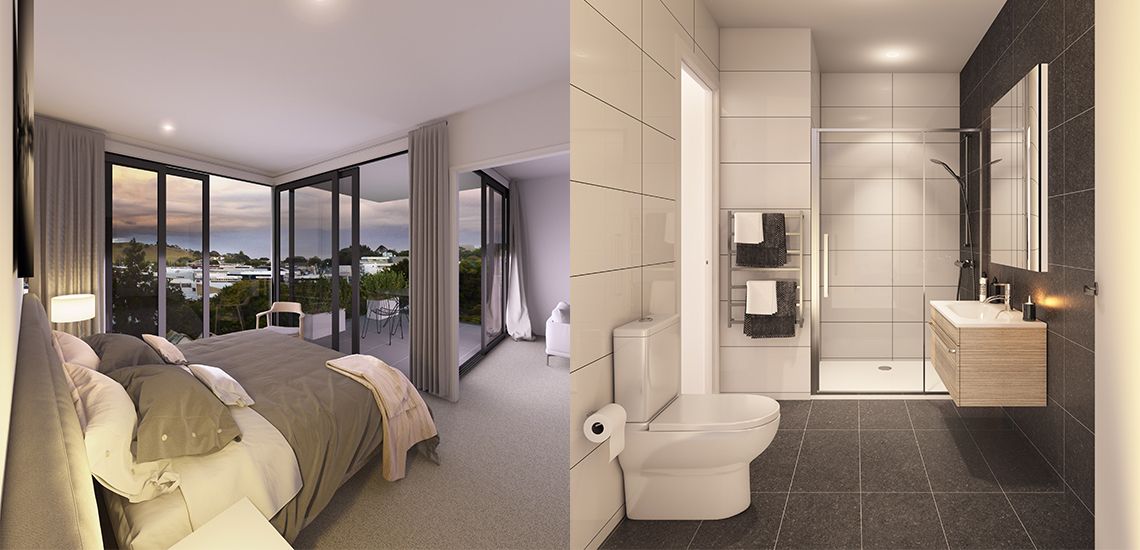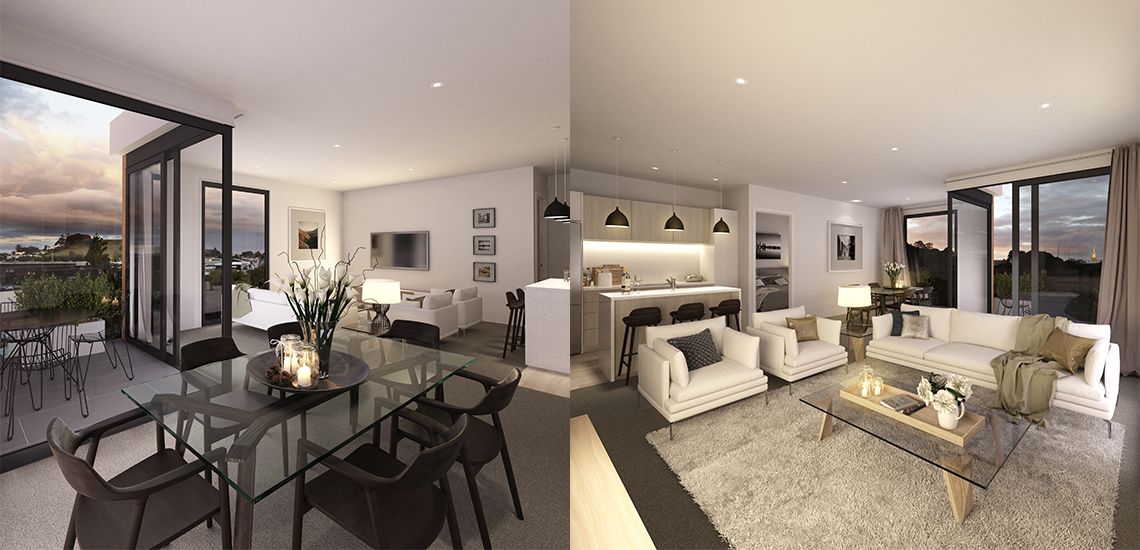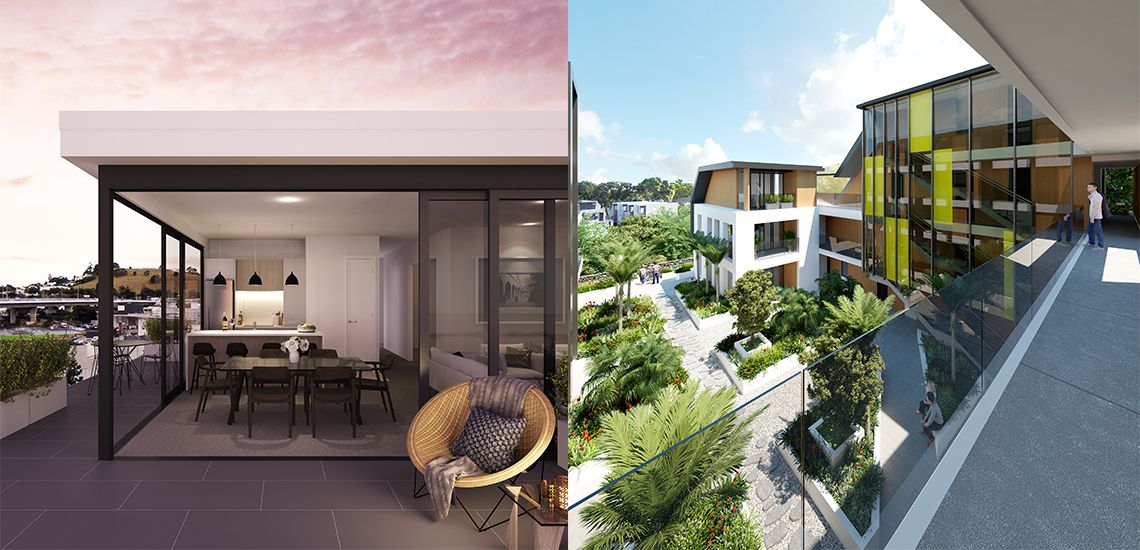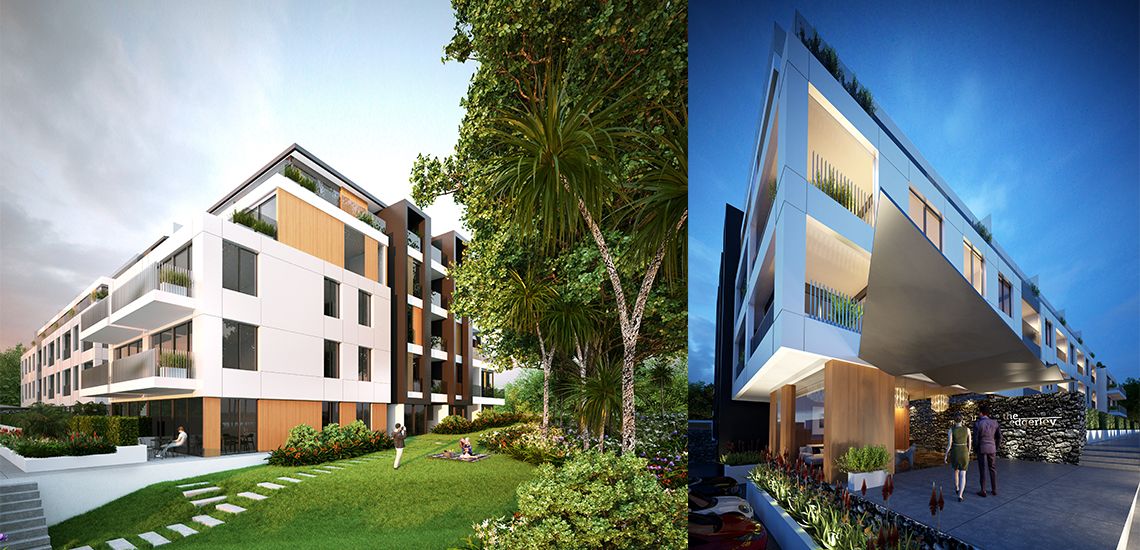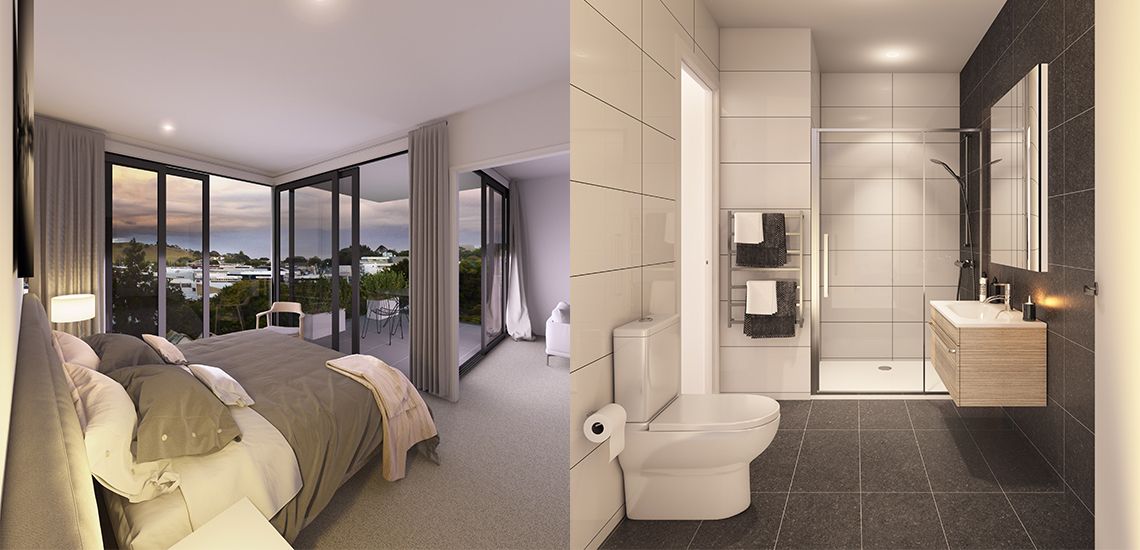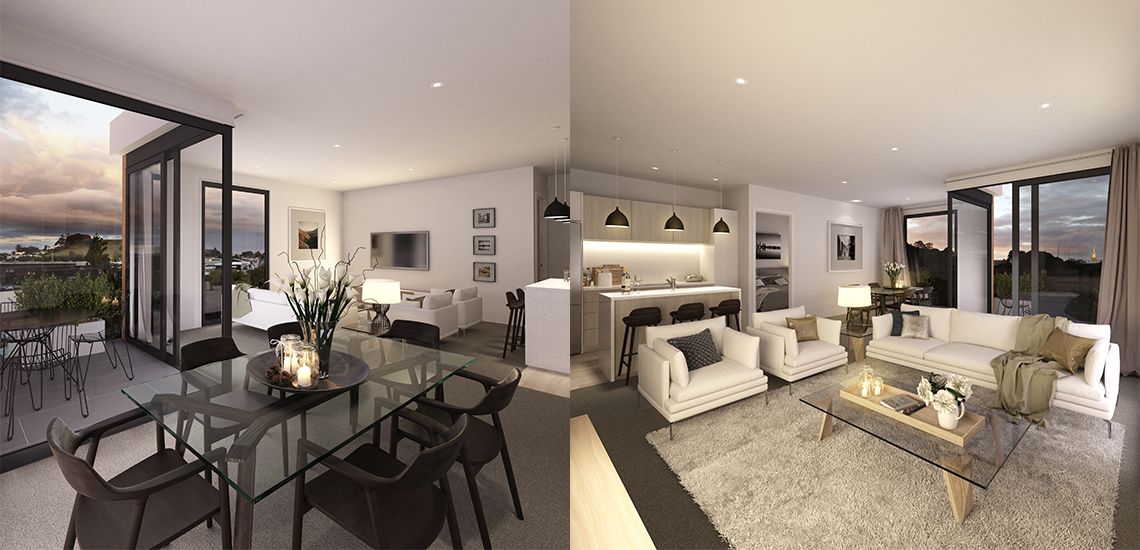 The Edgerley
---
The Edgerley has been designed by Leuschke Group Limited.
TOA's involvement with this project has been only from developed design through to documentation in order to deliver construction documentation for what is a complex building envelope and structure. The desire to provide a generous number of apartments and still maintain a quality environment with court yards has necessitated a number of setbacks and inclined roof planes as well as numerous structural grids in order to comply with planning requirements. A disciplined and thorough approach to translating the concept into a constructible solution has proven very satisfying for the TOA team.
The Edgerley is an 80 Unit Apartment complex nestled between Broadway and Gillies Ave.
This development comprises a number of apartment types from modest studios to generous two bedroom high end apartments and many options in-between. The Edgerley is designed around two central court yards and a western yard which overlooks protected tress and character housing from Gillies Ave. This combined with the boundary setback provides a relatively spacious private setting for a development of this type.
---
Details
Client: Leuschke Group Ltd

Location: Edgerley Place, Epsom

Programme: Multi-Residential

Status: Under Construction