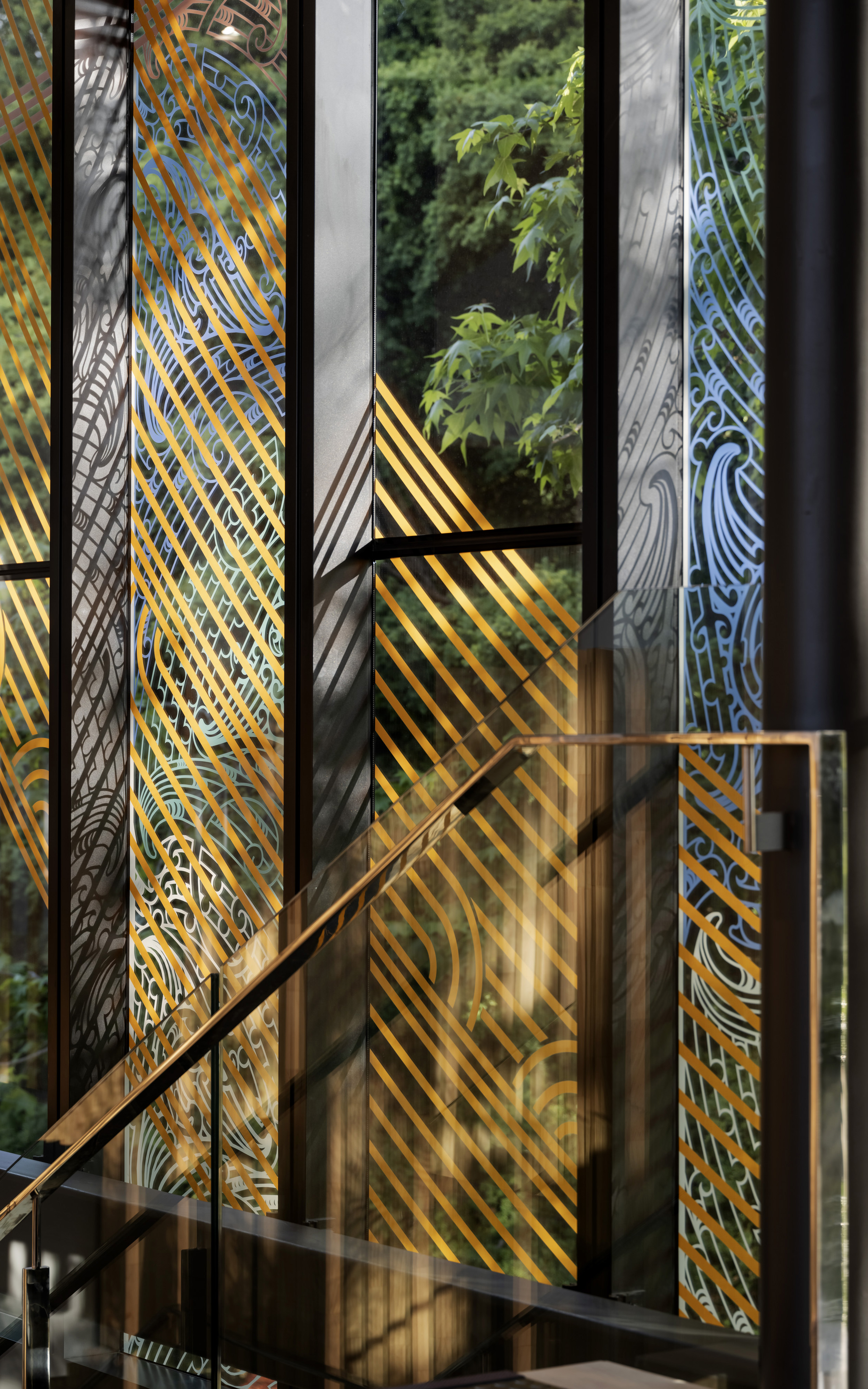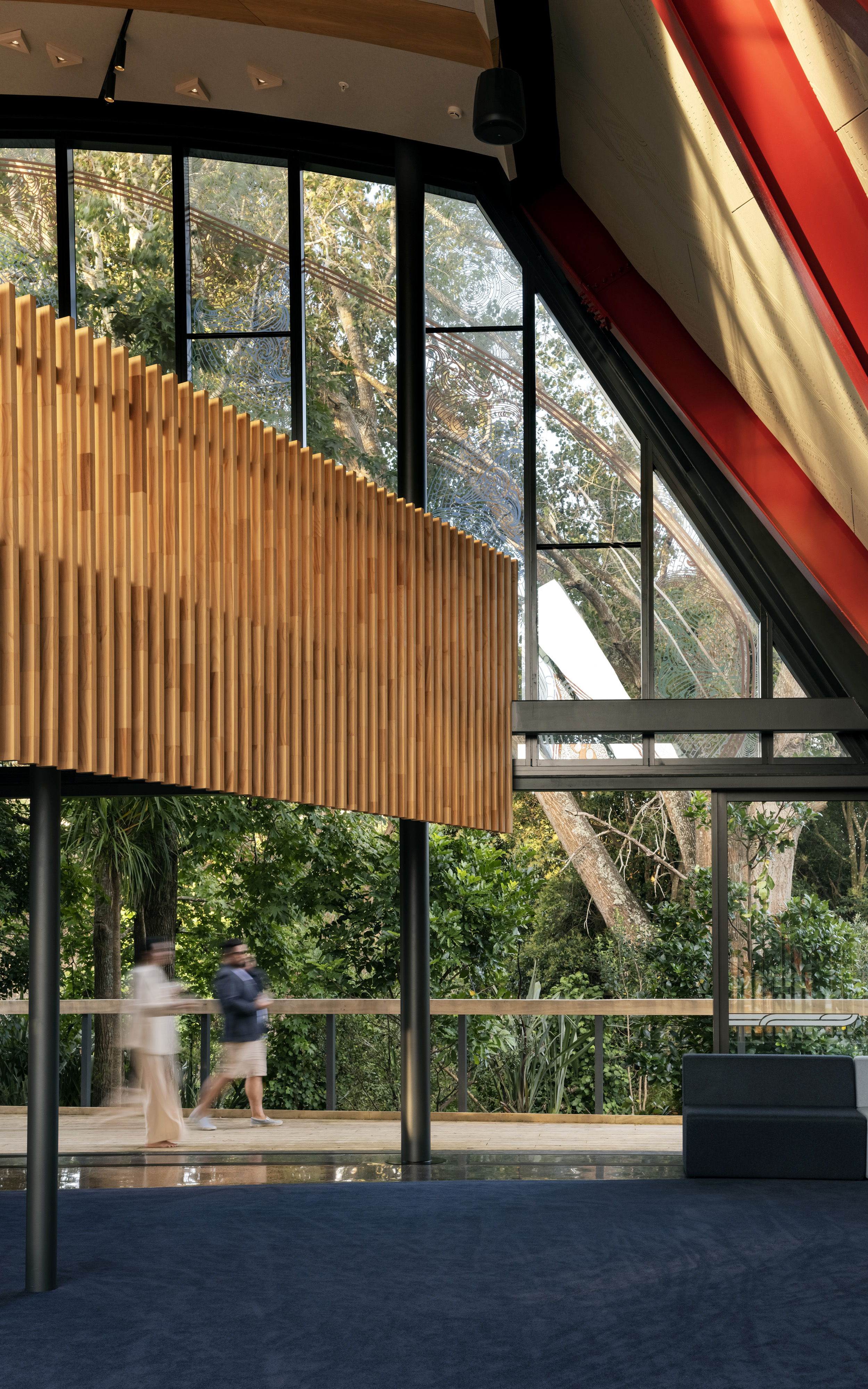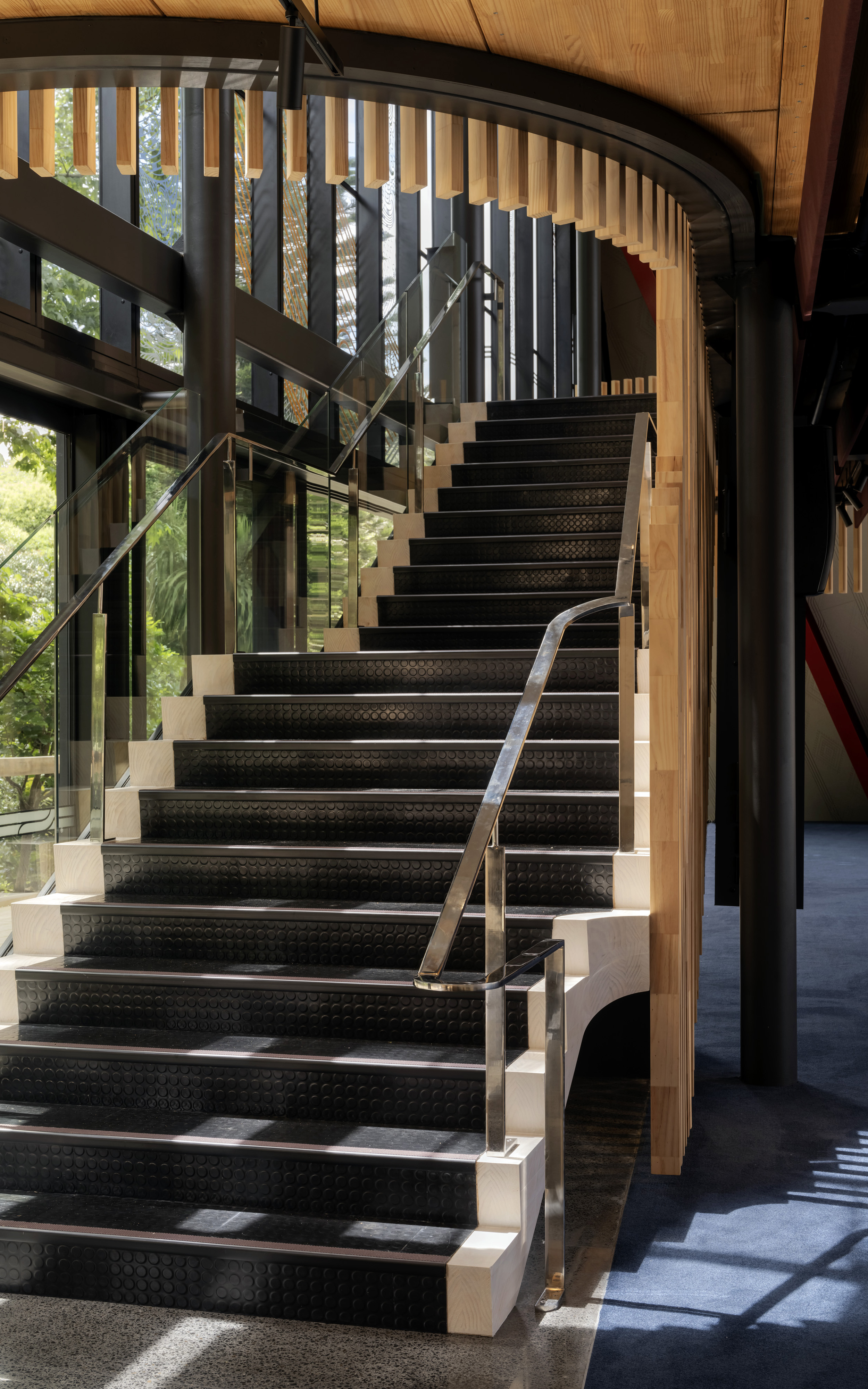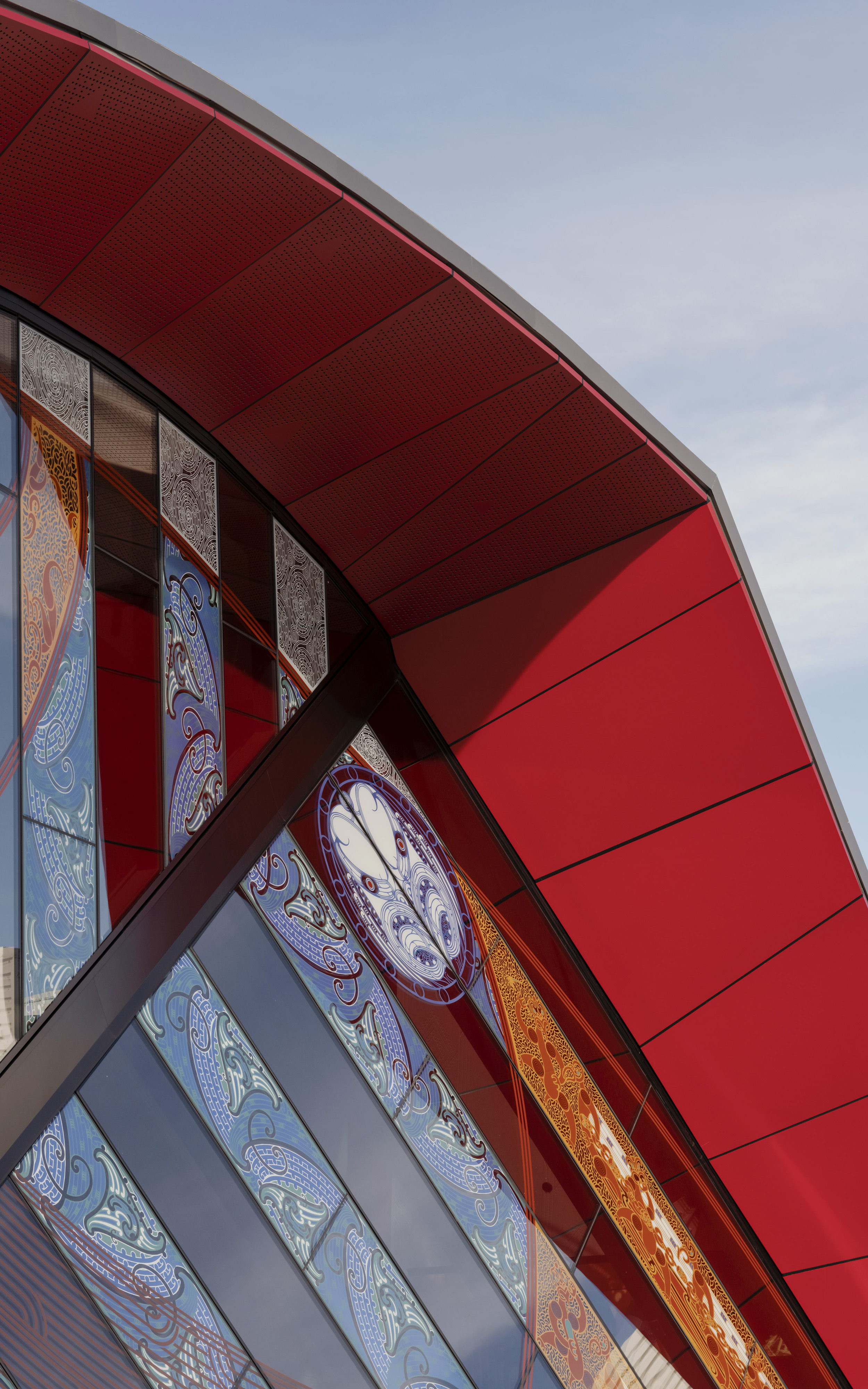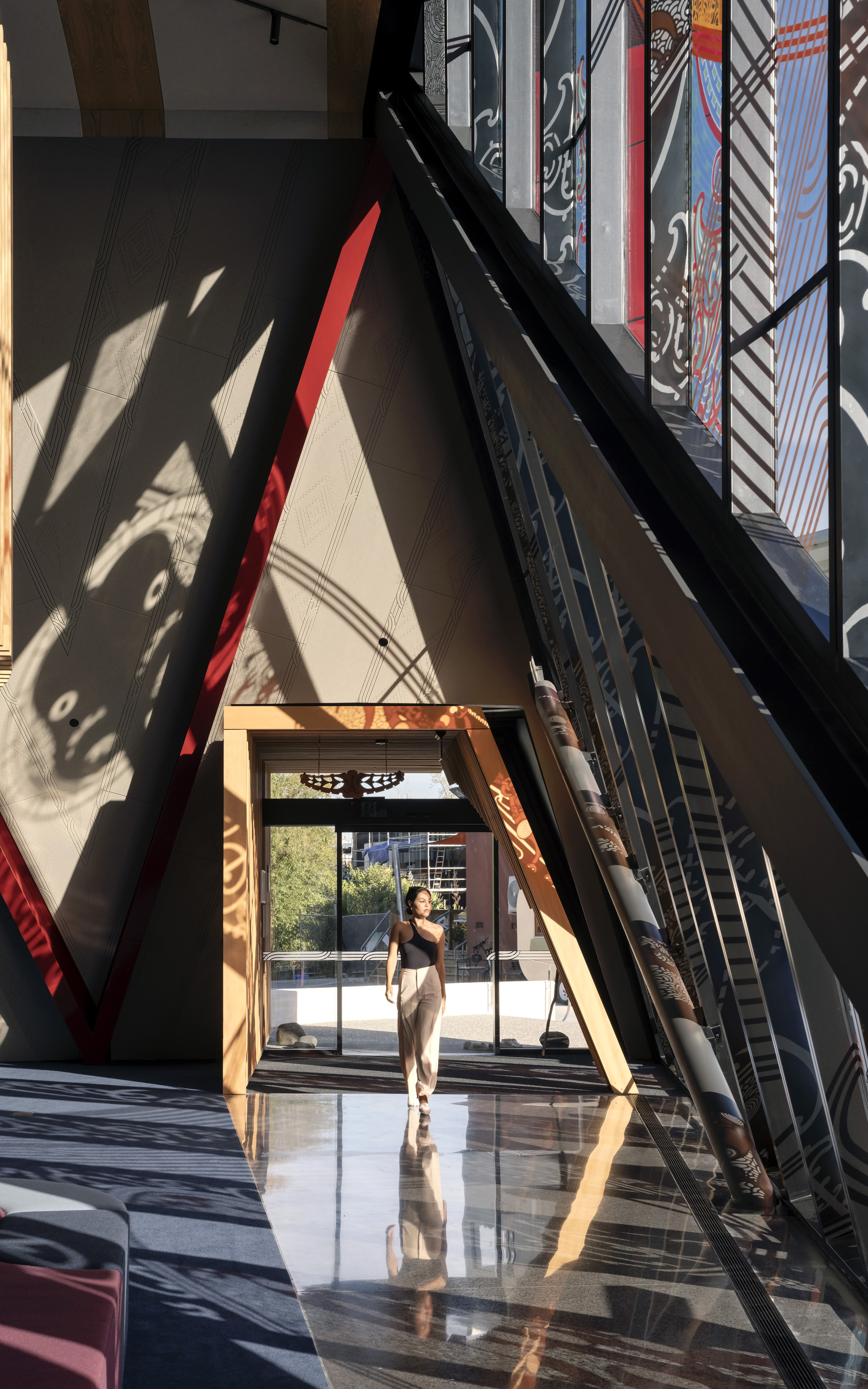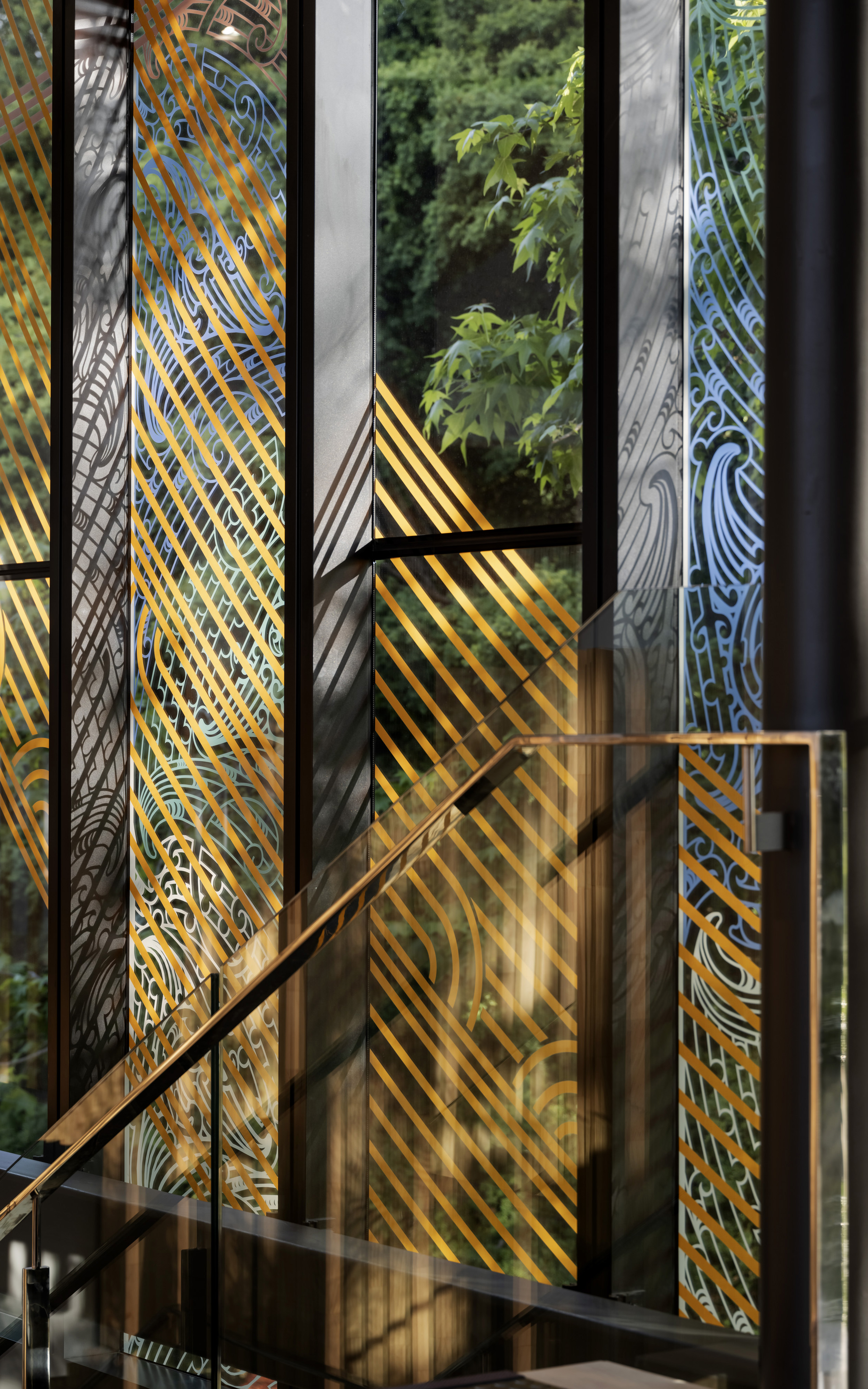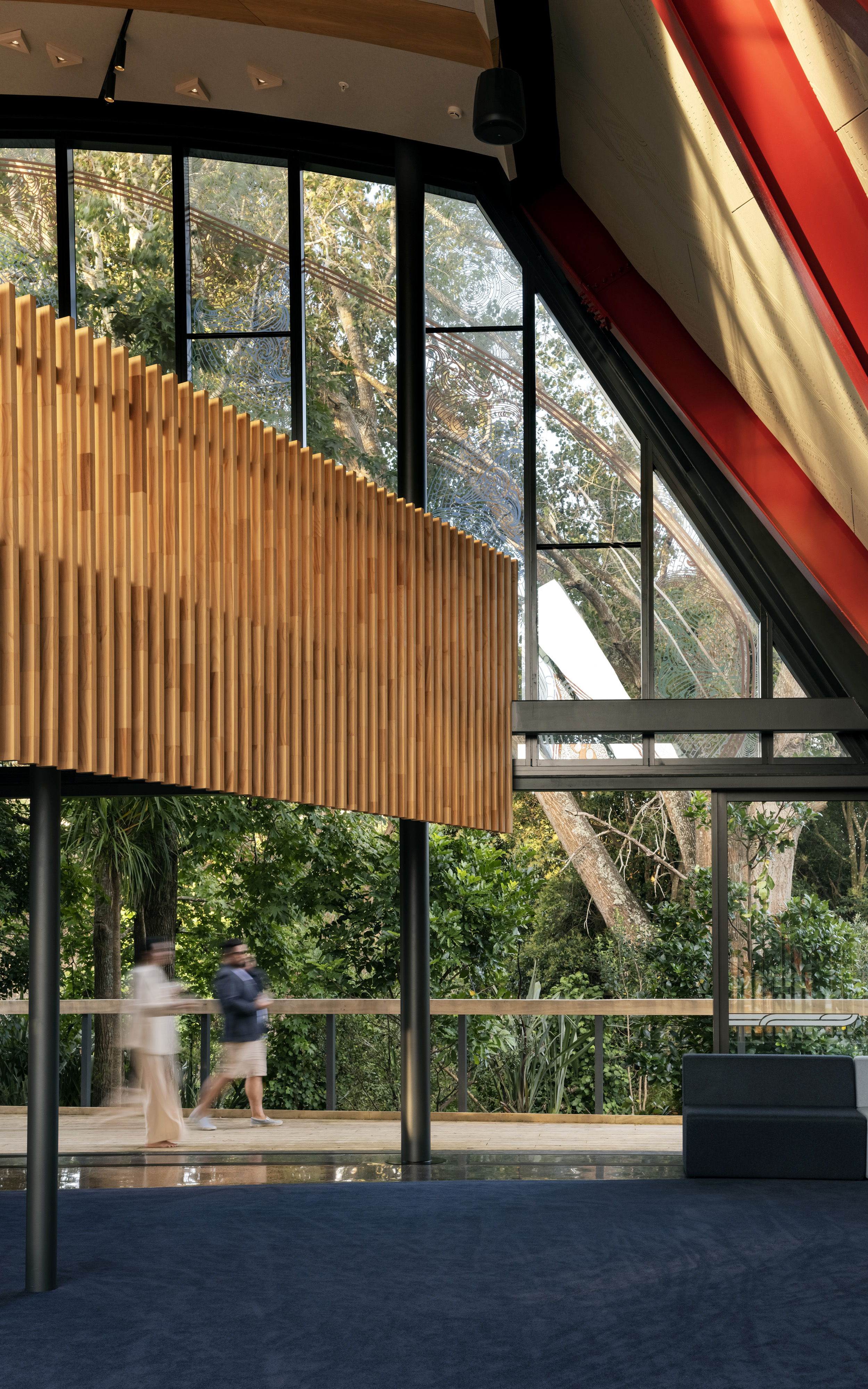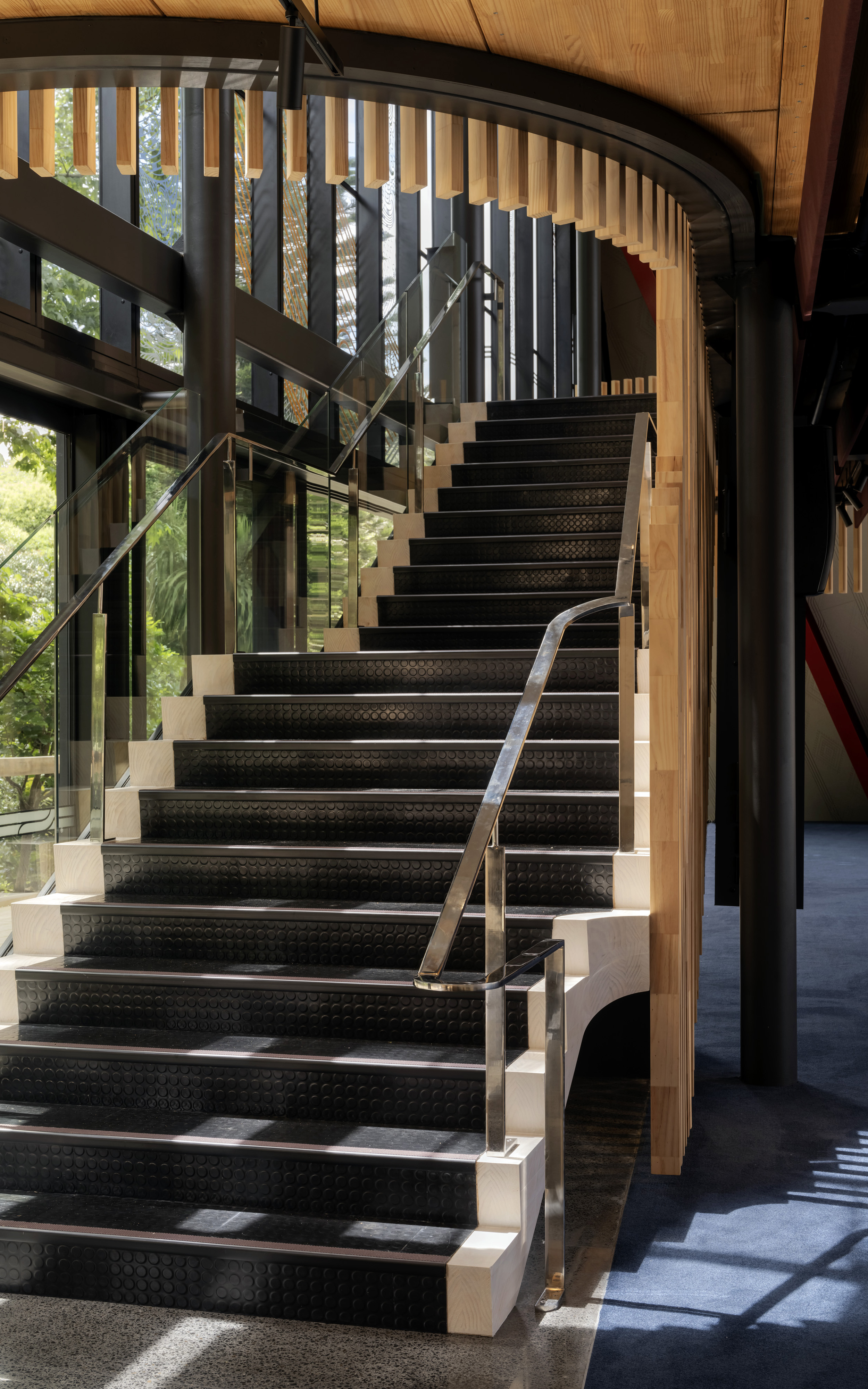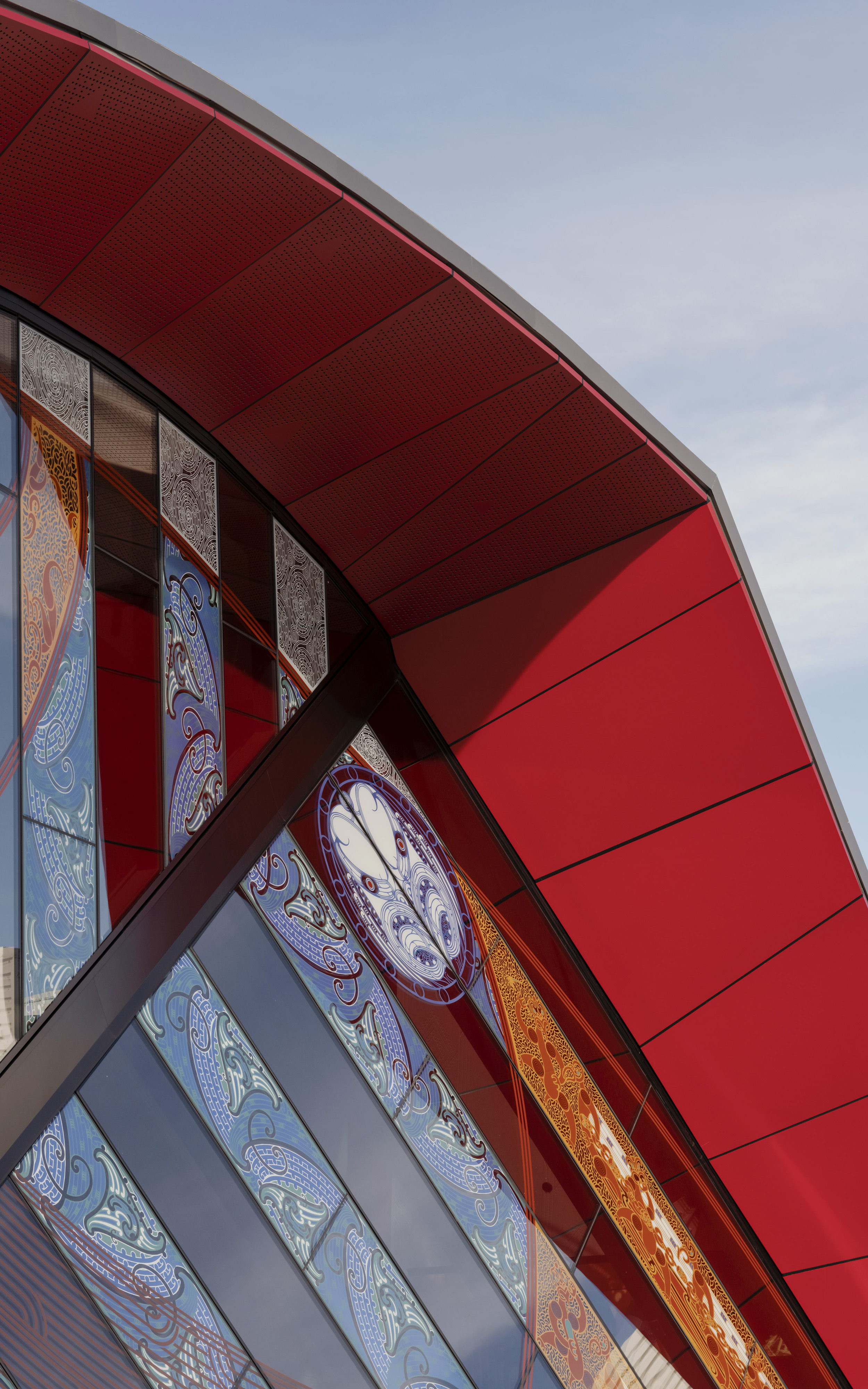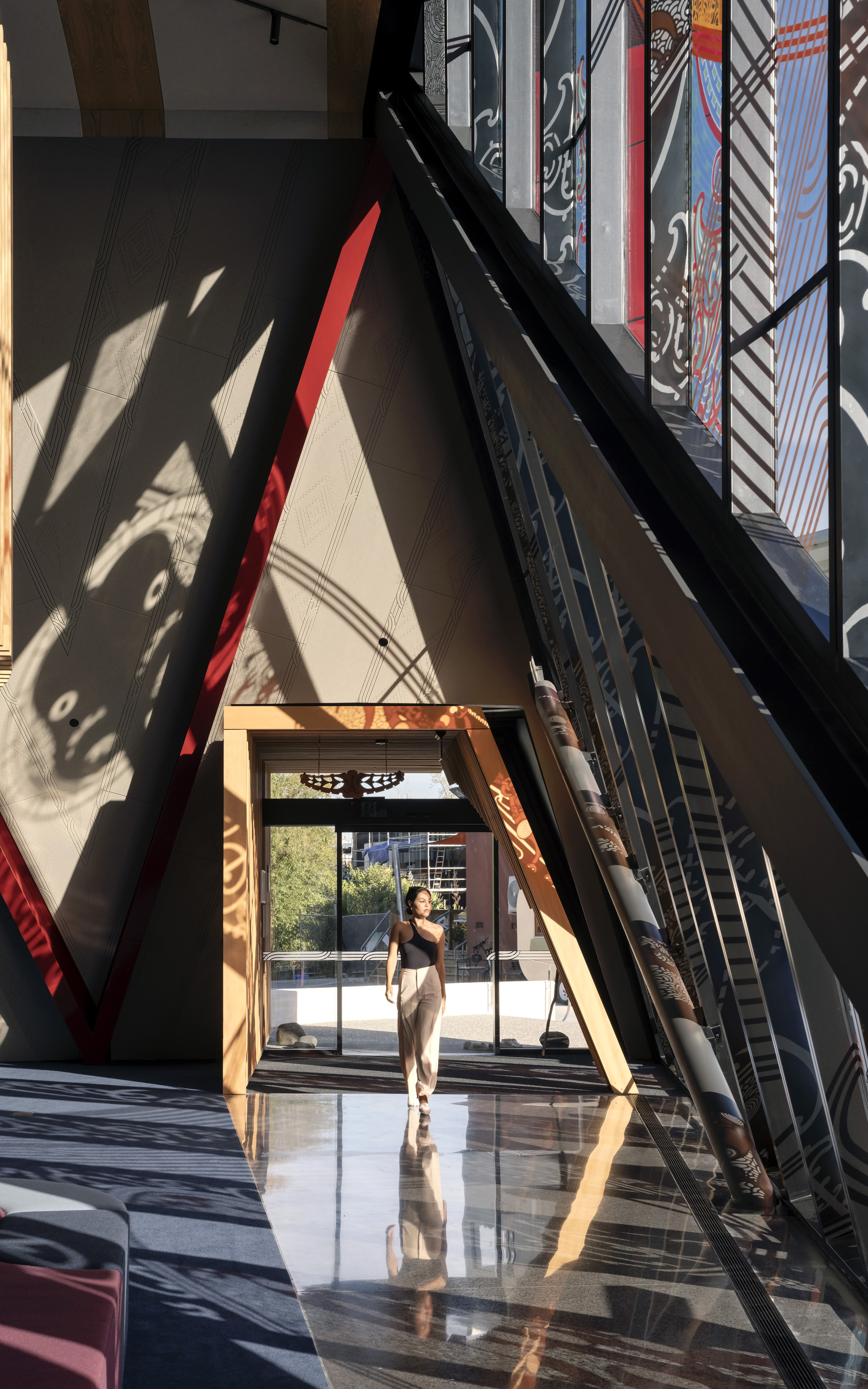 Te Taumata o Kupe
---
The stories, experiences and learnings of ngā haerenga, the journeys across sea and land in ancestral and more recent times, are an important part of mātauranga Māori. Taumata o Kupe on Te Mahurehure Marae in Point Chevalier, Tāmaki Makaurau, is dedicated to the sharing of mātauranga Māori and embodying the epic journeys of Māori ancestors across the Pacific and within Aotearoa.
Te Mahurehure are a Ngāpuhi hapū from Waima in the Hokianga. Like many other Māori communities since the end of the Second World War, Te Mahurehure has experienced a diaspora of some of its members to Tāmaki Makaurau. The story of Te Mahurehure Marae from its establishment in 1969 to the construction of Taumata o Kupe is one of hard-work and determination.
The inspiration for Taumata o Kupe originated from korero about the need for a forum to communicate oral rather than written Māori histories. This would be a place where people could recite and receive mātauranga Māori, particularly that associated with Kupe, the legendary Polynesian navigator and explorer acknowledged by some iwi as the discoverer of Aotearoa.
Taumata o Kupe opened November 2022 with a dawn ceremony. The building's sweeping, organic form embodies the dynamism of Kupe's waka as it sailed towards Aotearoa. The glazing is like a sail with the reflection of the shifting sun and clouds making the building appear to move like a waka across the ocean. The diagonal black wind brace on the front facade follows the form of stays used on Māori sails, and the glass' inward tilt and angles on the red barge suggest the movement of sails and rudders. Elevating the structure on a platform makes the building appear to hover. 
---
Details
Client: Te Mahurehure Cultural Marae

Location: Point Chevalier, Auckland

Floor Area: 604M2

Contractor: Stage 1: ZCap, Stage 2: Stryde

Status: Completed 2022