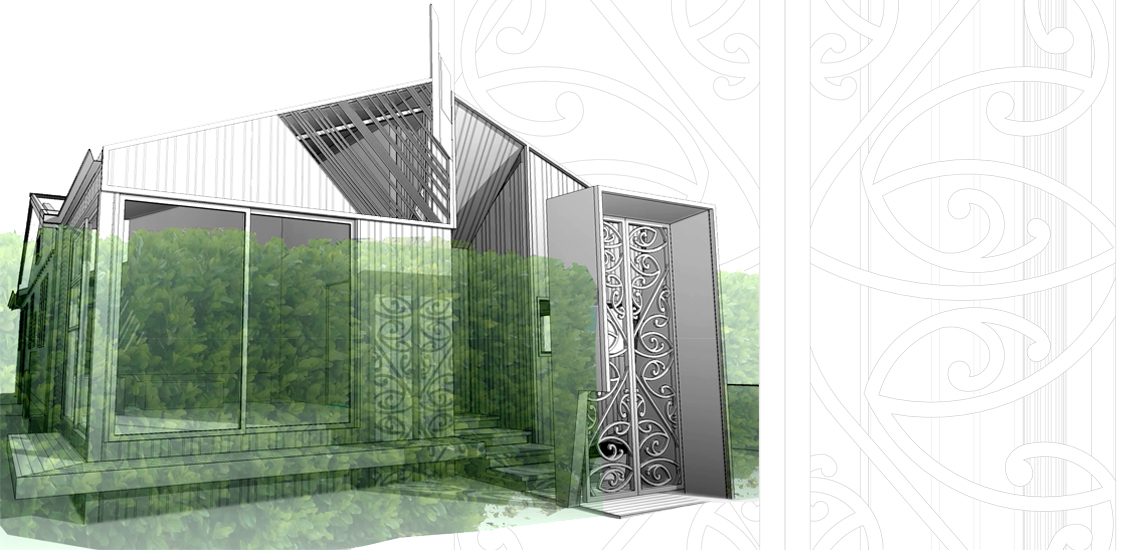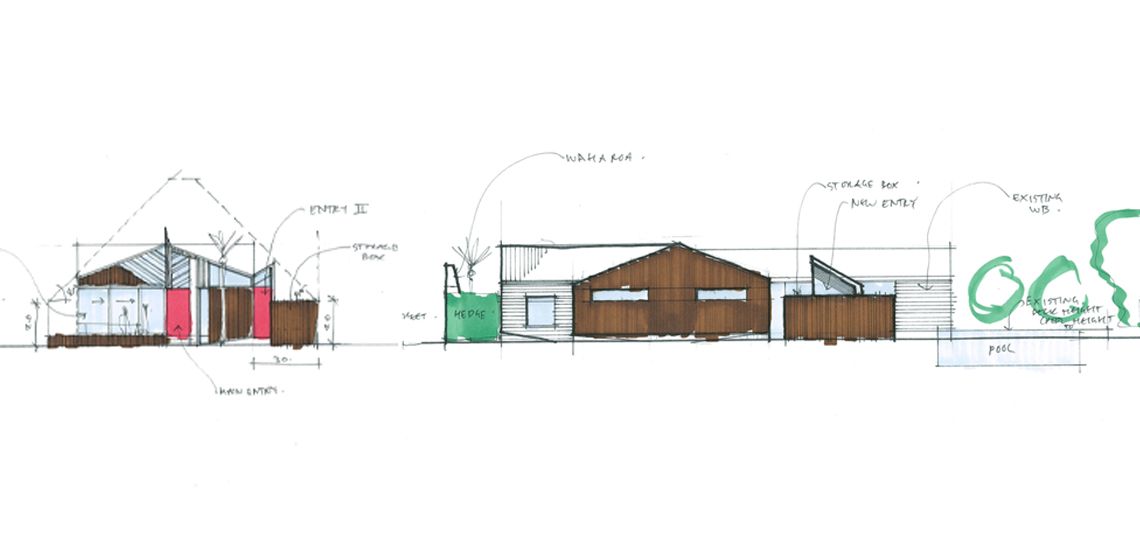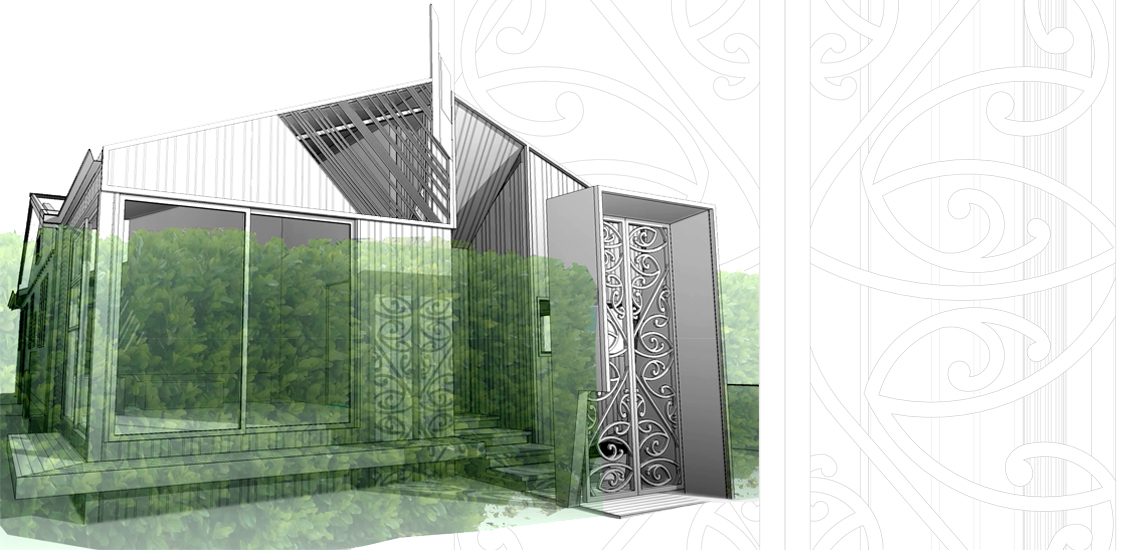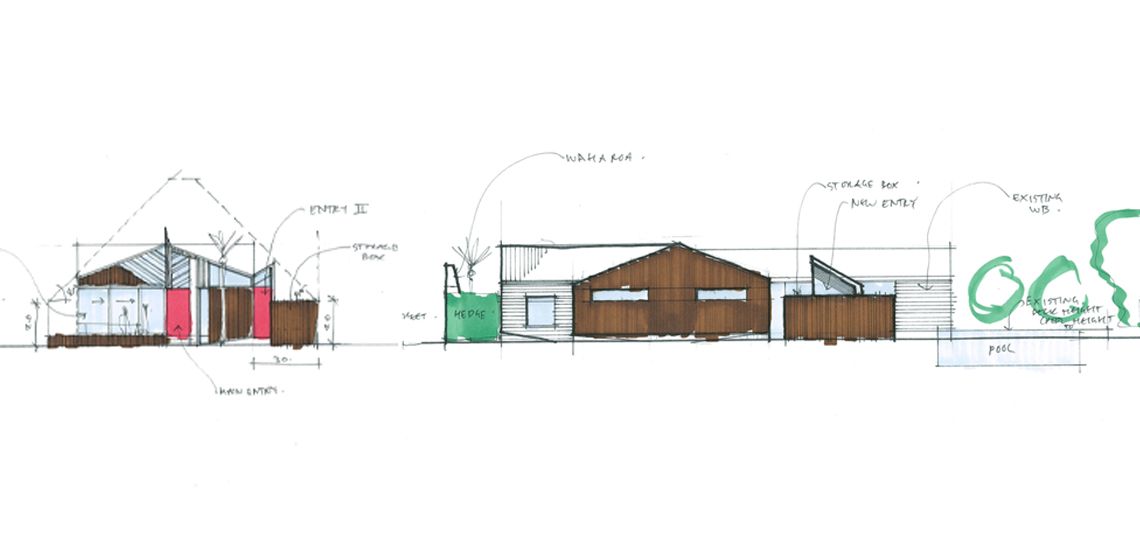 Pātaka
---
This project addresses a new extension at the front of a property which draws on the concept of Māori Pātaka (raised storage structures) to provide its main architectural gesture. The street-front façade presents a simple gable form, which is traced and accented by thin steelwork to enhance its geometry. The north eastern corner of the extension, which will enclose a home office, is where the Pātaka concept makes its mark by appearing to lift and suspend above the ground, creating a tension and asymmetry that gives a gable end an added dynamic quality. A faceted void punches through the north façade just off centre to highlight the main entry, while diagonal slatted steelwork above provides a finer woven texture that will also manifest via light & shadow into the proposed living area beyond.
The extension will also include a new gateway which provides a contemporary exploration of Māori Waharoa (entrance portal), offsetting strong and angular architectural geometry with the softness and elegance of Māori Kowhaiwhai patterns. The western façade facing the driveway will also receive treatment albeit more subtle, incorporating a feature that also utilises an interplay of steel trim and vertical cladding seen elsewhere across the project.
At the south east of the property a new storage area and swimming pool beyond will highlight a second entry and set up a visual connection via colour, form and materiality that will link all proposed design interventions from the front, right through to the back of the property.
---
Details
Location: Pt. Chevalier, Auckland

Floor Area: 40 sq.m addition

Programme: Addition of Living Room, Study and Alterations to Existing 3-bed House

Status: In Progress