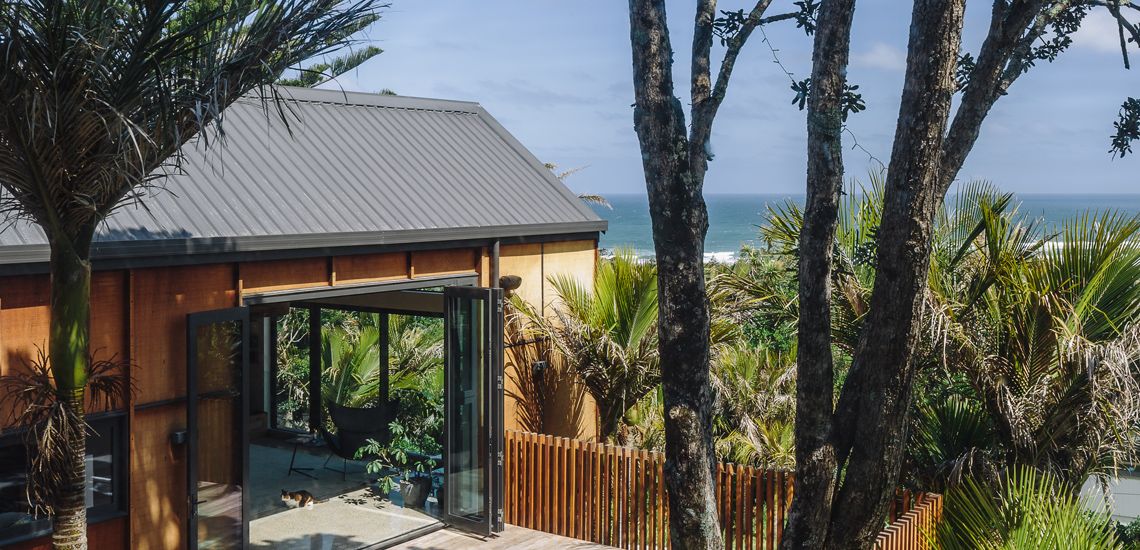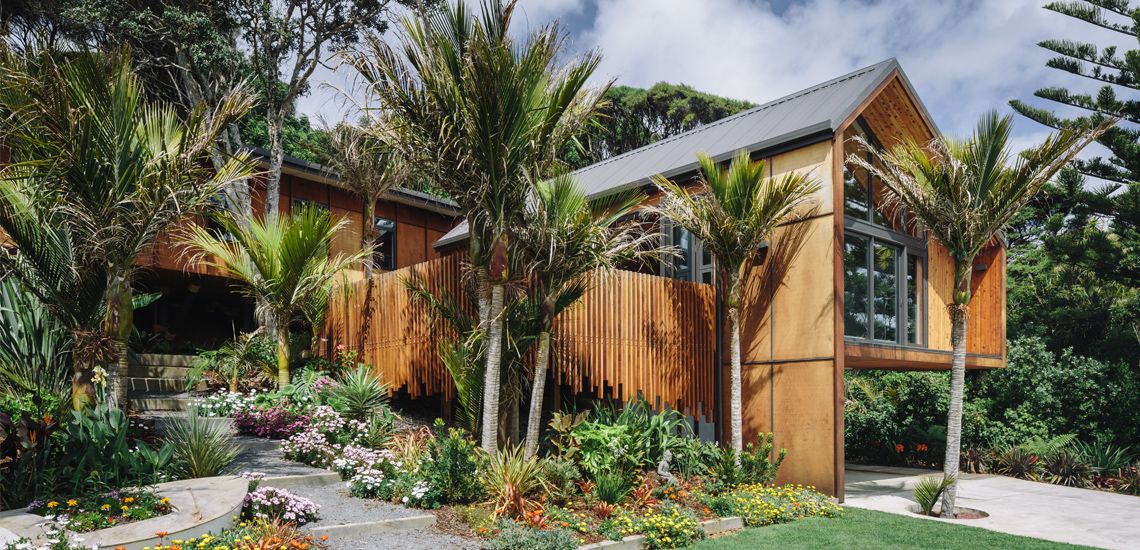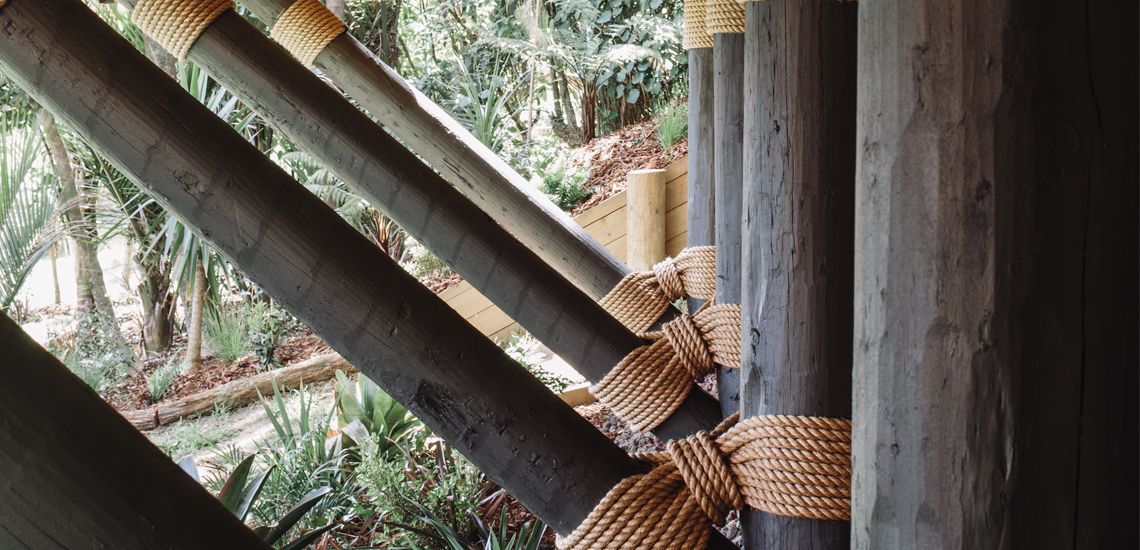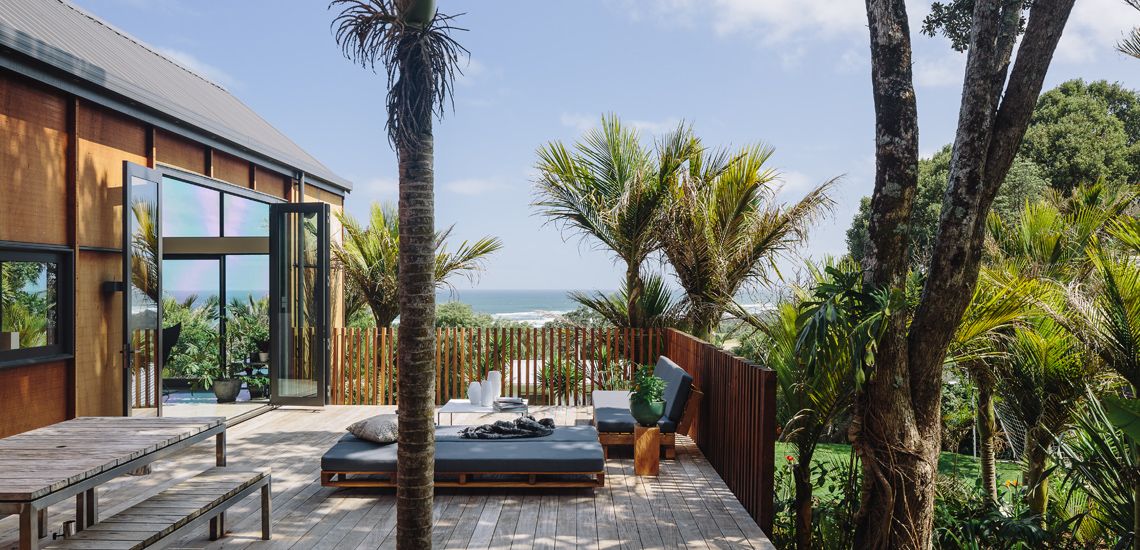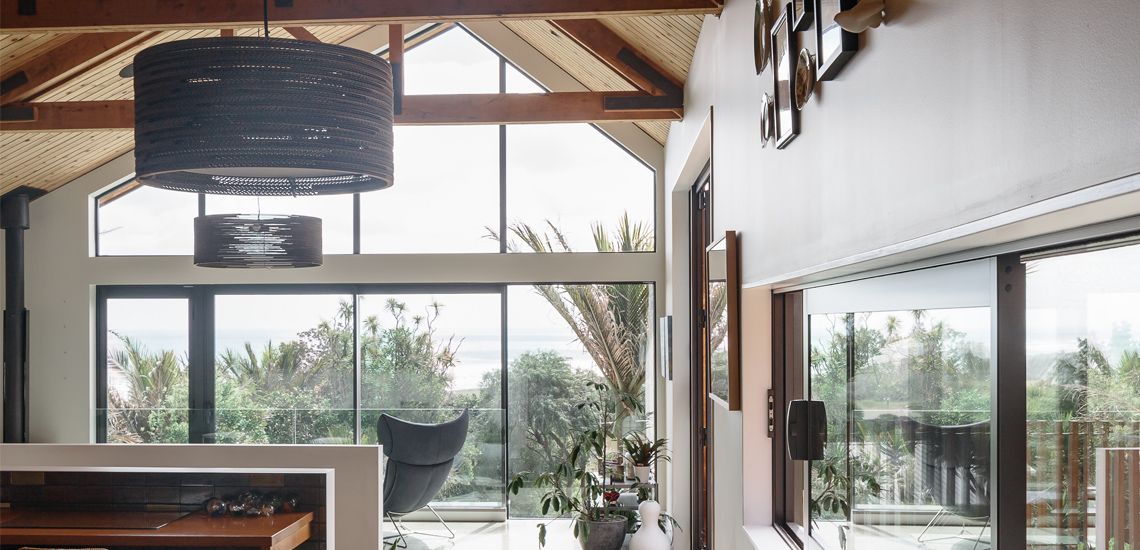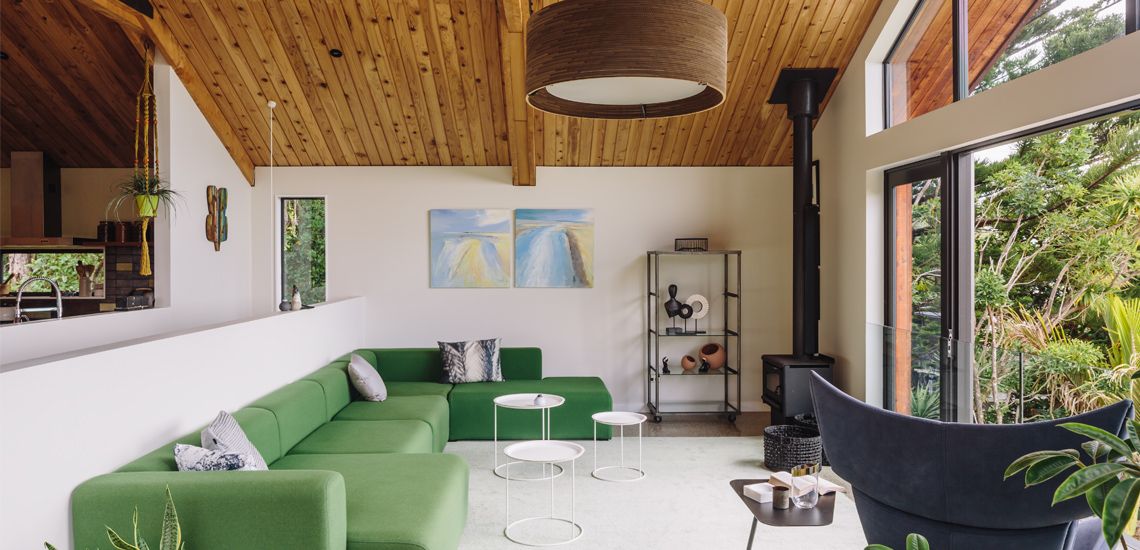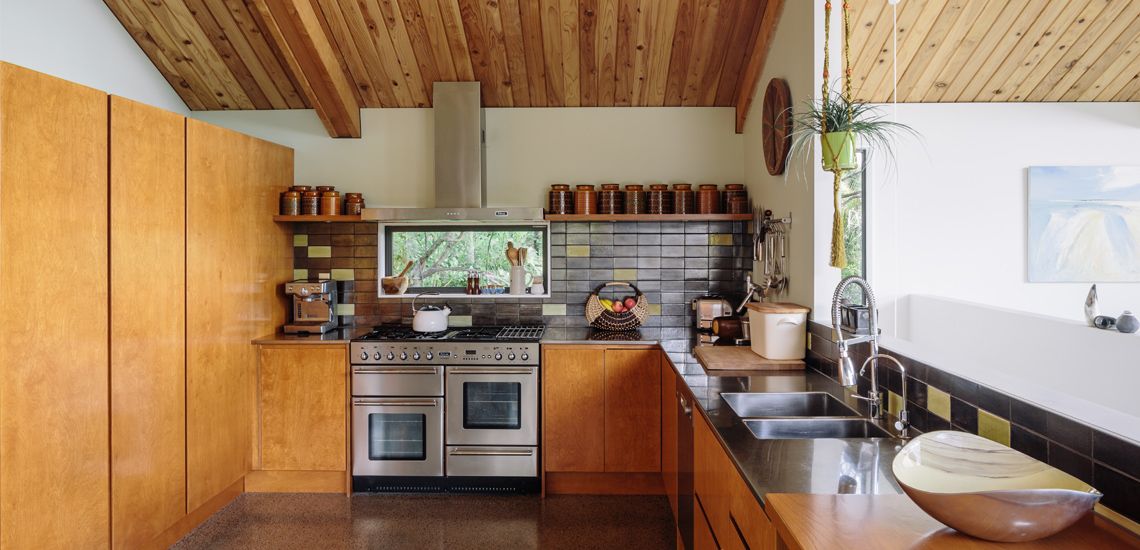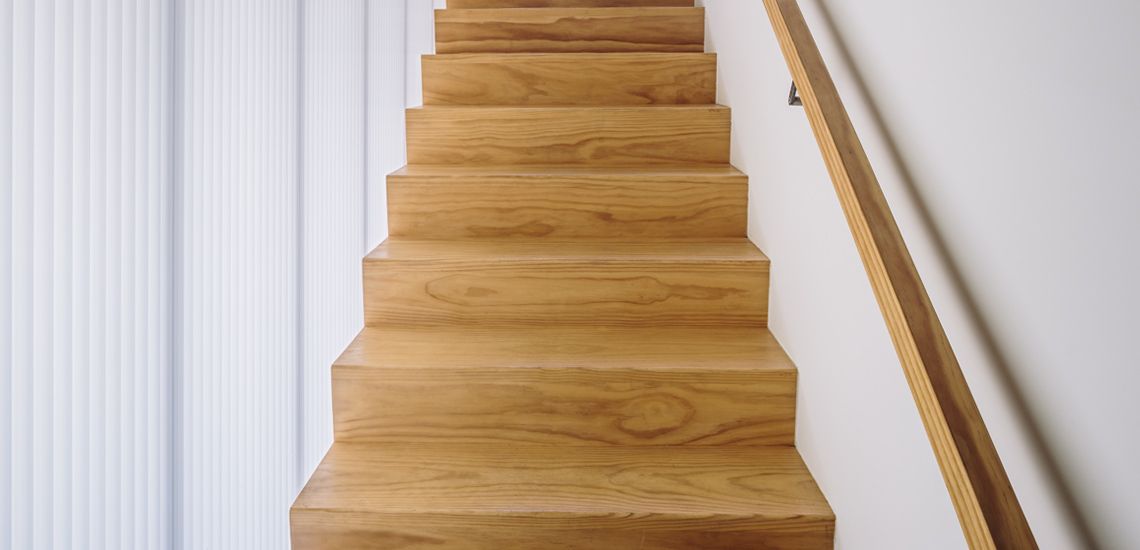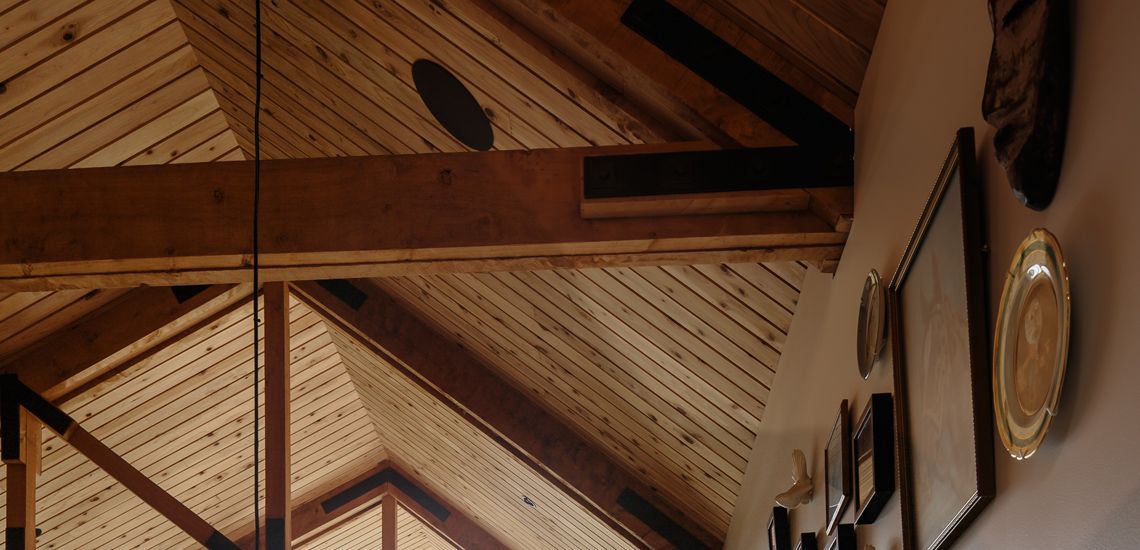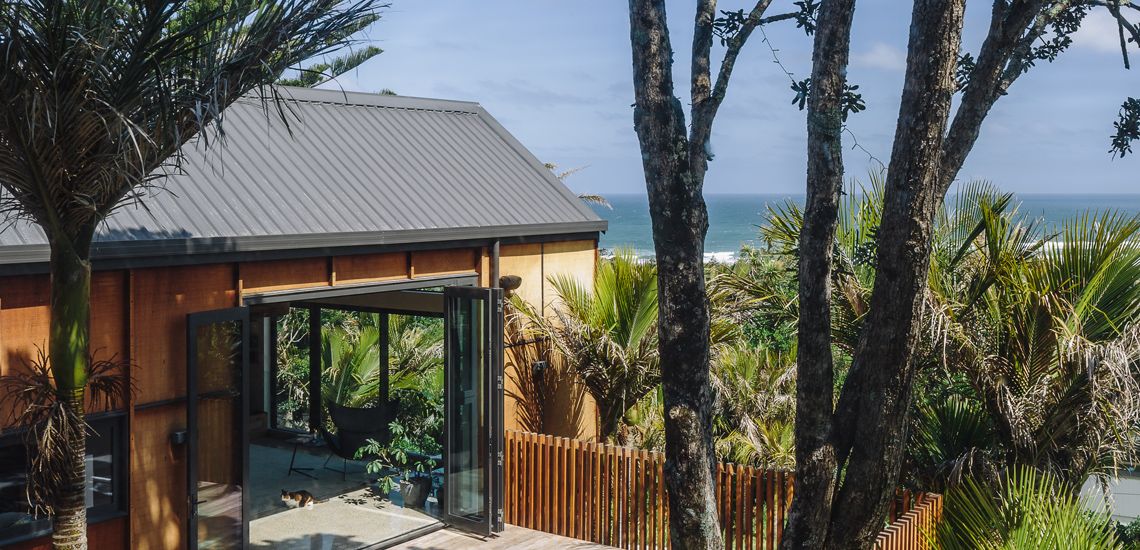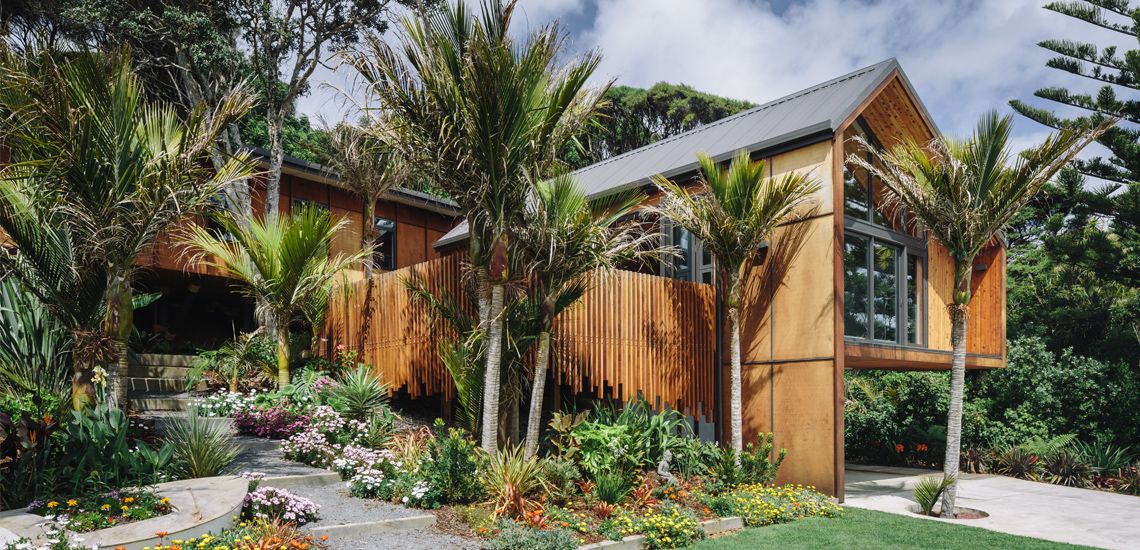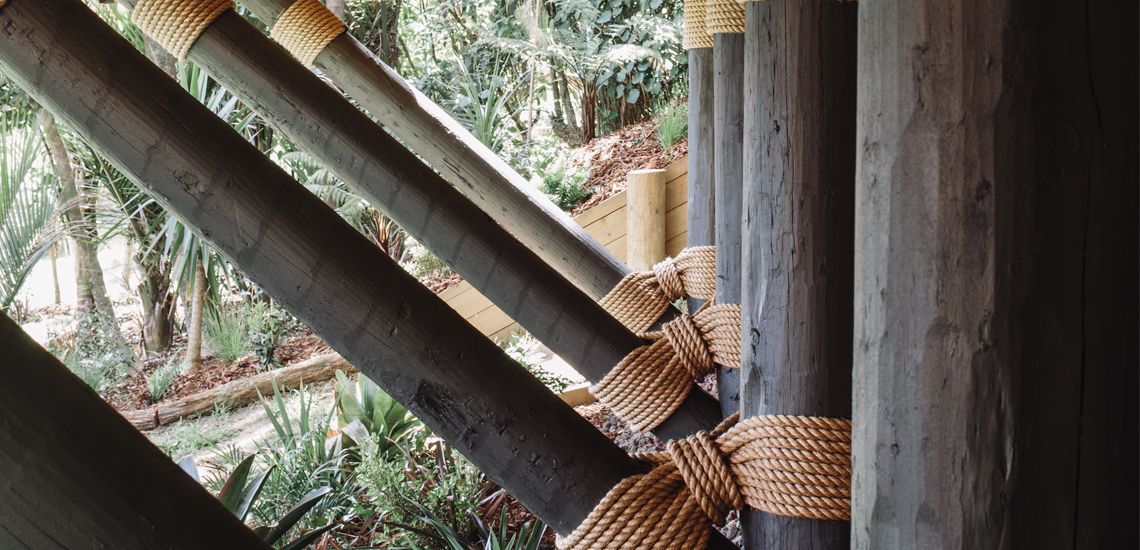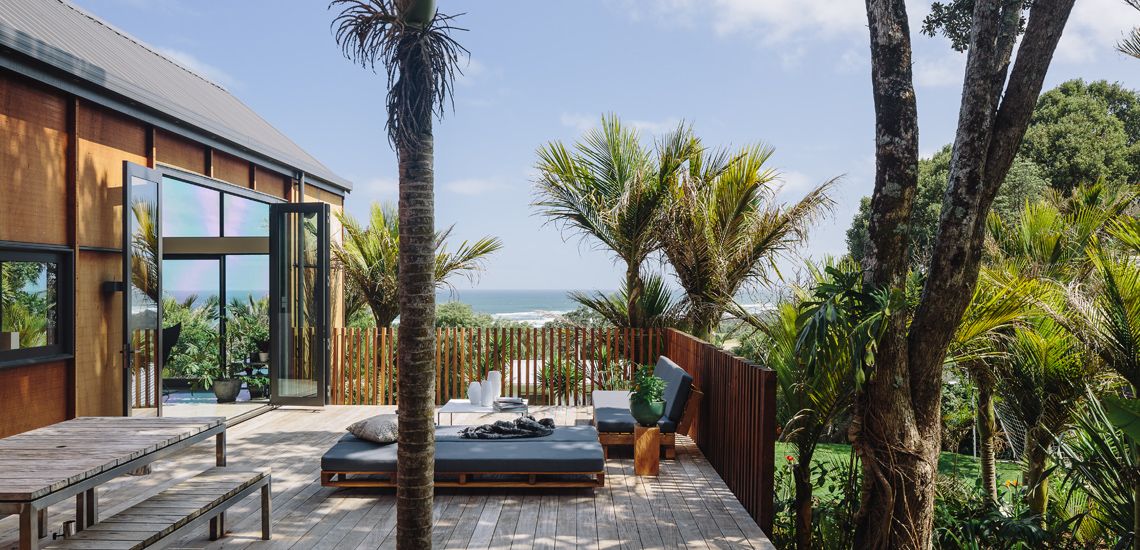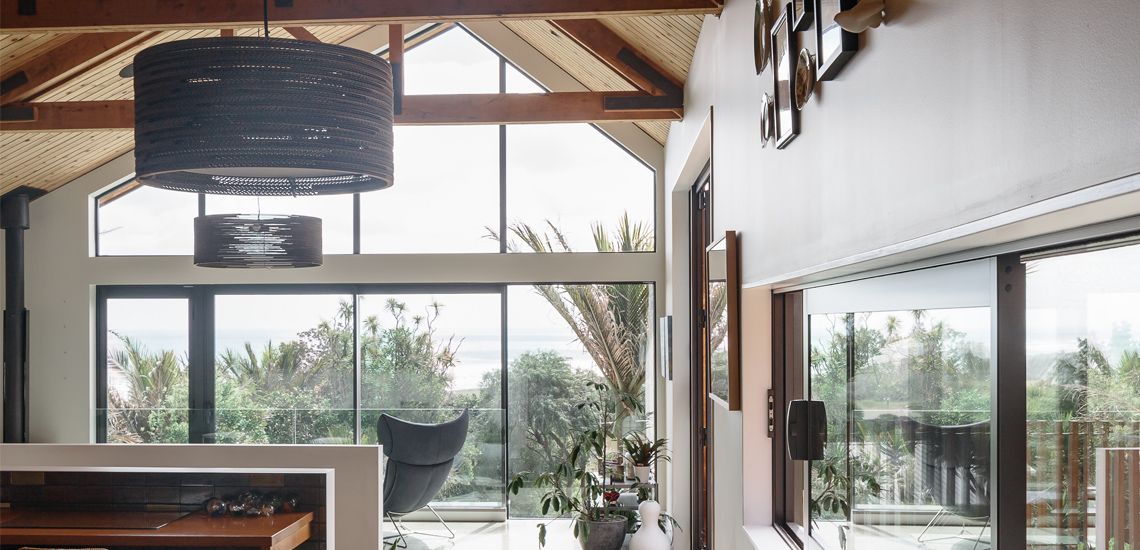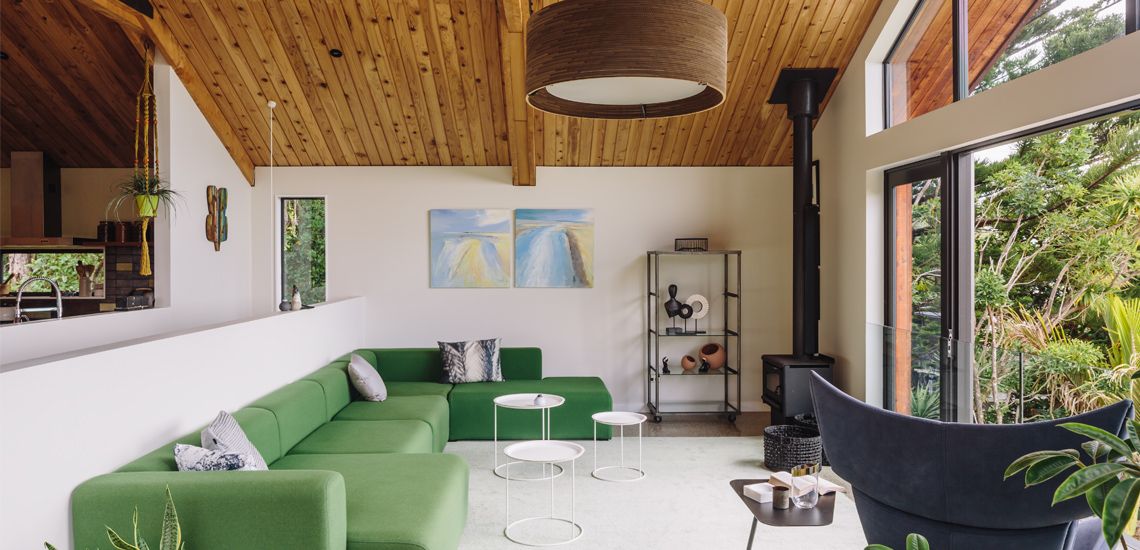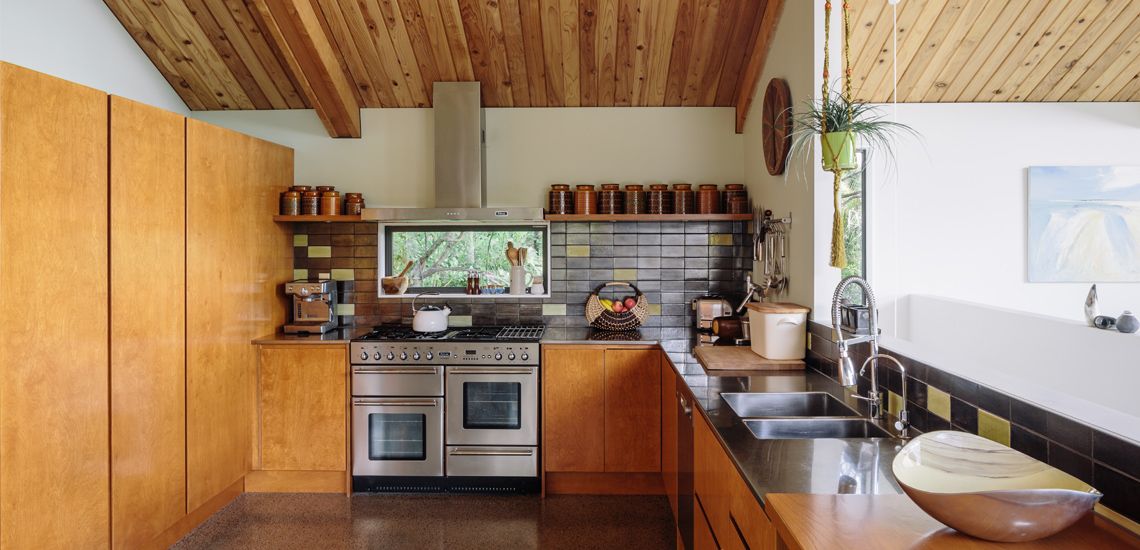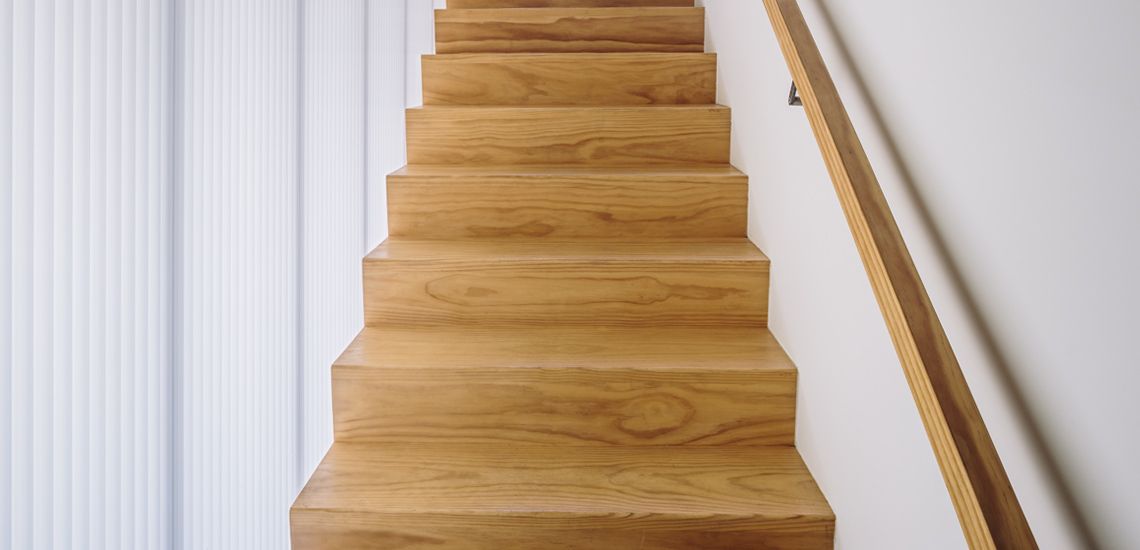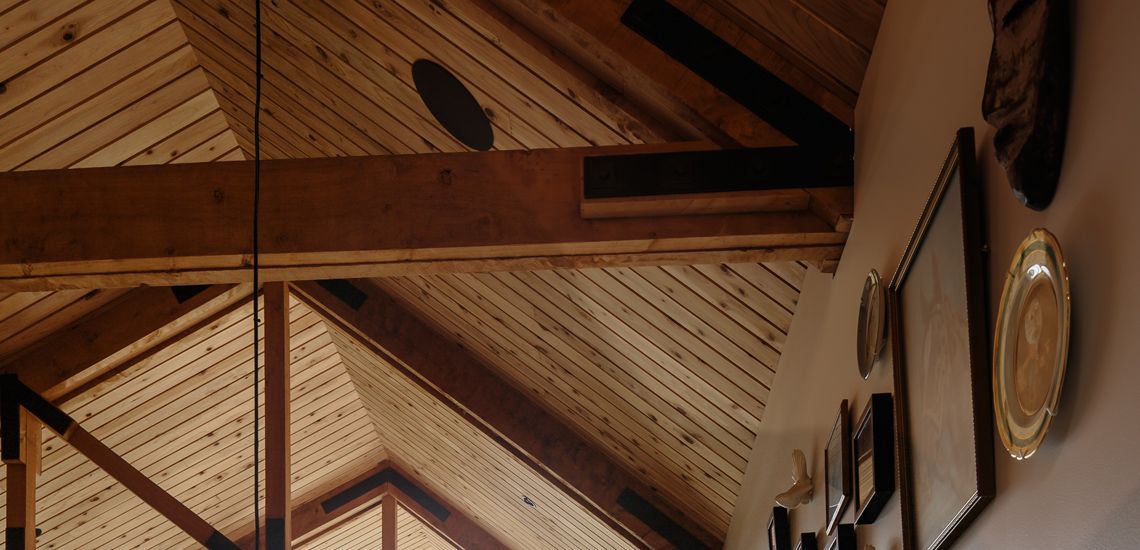 Motutara
---
As seen in the December 2015 Issue of Urbis Magazine.
In the context of Auckland's rugged west coast 'Motutara' is the arterial route that connects the west of Auckland to the black sands of Muriwai beach. 'Motu' is to sever, 'Tara' meaning for peak, describes the action of the road of this name which effectively severs the peak or highland of Muriwai from the low lying coast.
Touching the earth lightly, the bulk planning of the home was completed with the gesture of two wings.
The first wing is named 'Zealand' paying homage to the homeland of Aotearoa's European discoverer in 1642, Able Tasman, this wing contains the more public spaces of entry, living, kitchen, dining and snug. This wing is also about the view to the sea.
The second wing is named 'Ngahere' translating to forest. This responds to the Māori tradition, as people and forests are vitally connected – both were created by the god Tāne. The 'Ngahere' wing houses the sleeping quarters amongst the surrounding trees on site.
The design of the house also respected the many native trees that were on the site. Although a number were removed, those that could have been were transplanted elsewhere on site.
Photography: Jeremy Toth (construction photos)
                        Simon Wilson (completed)
---
Details
Client: Simon and Claire Leitch

Location: Muriwai, New Zealand

Floor Area: 196 sq.m

Programme: Residential

Consultants: Peter Deane, Deane Consultancy Ltd. (Structures and Geotech)

Contractor: Q Construction

Status: Completed July 2013