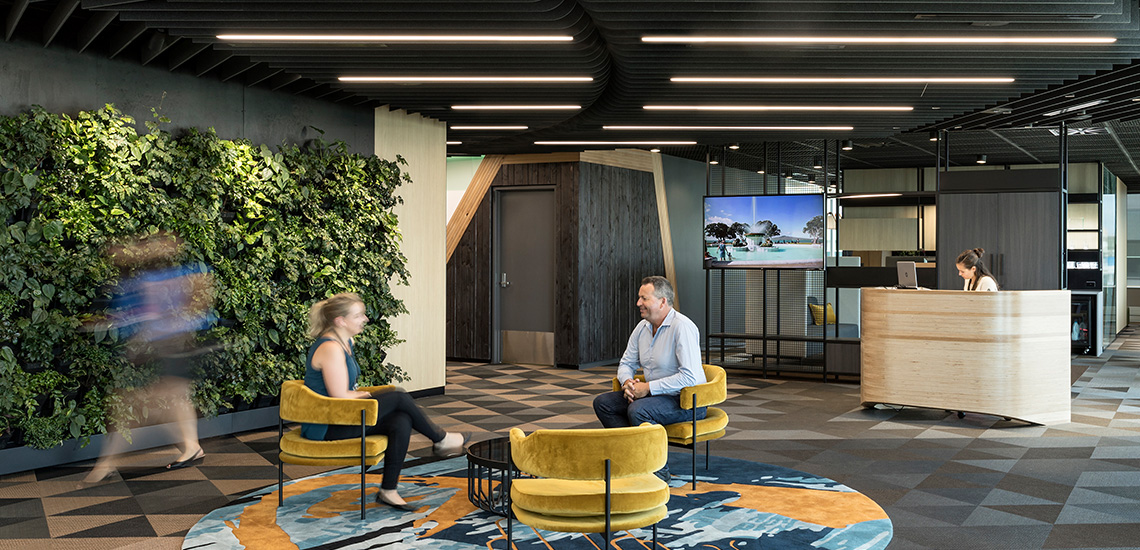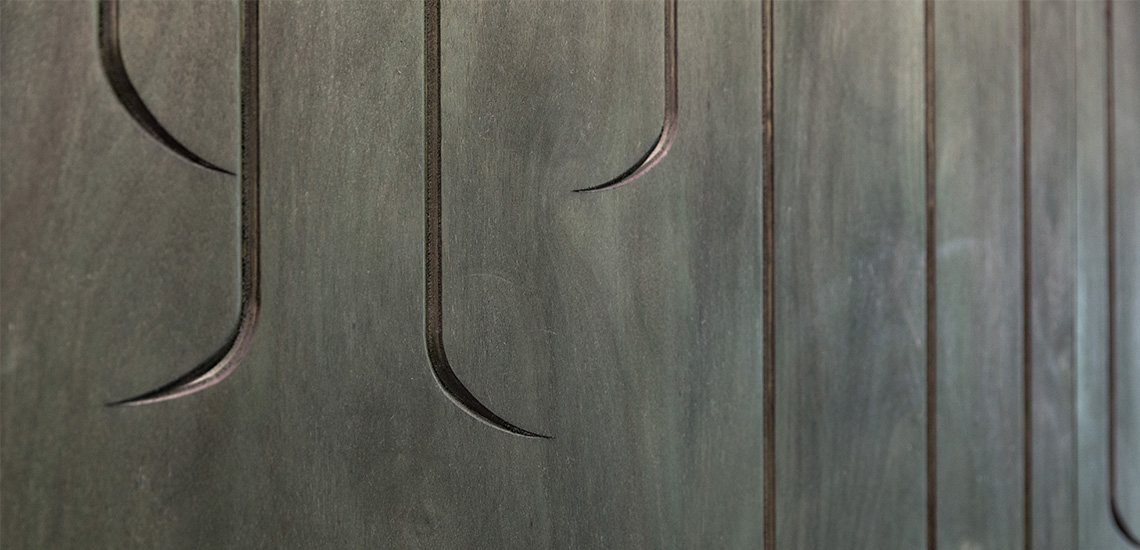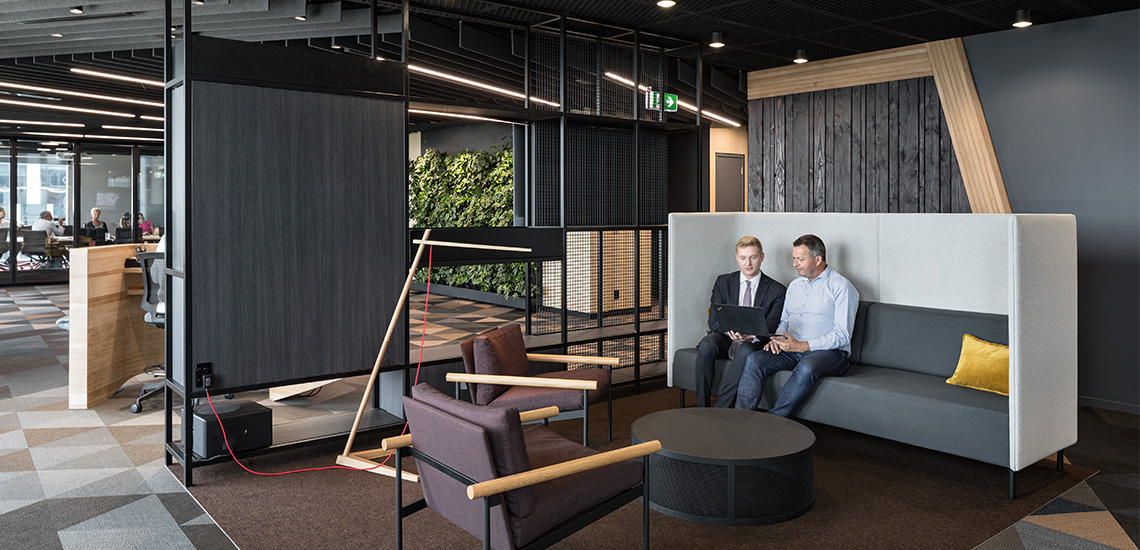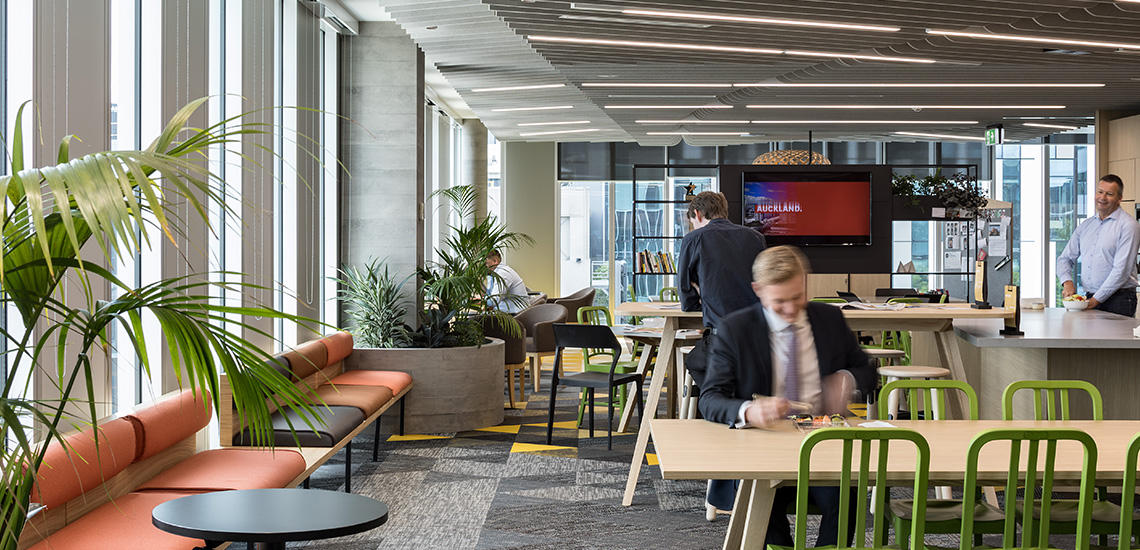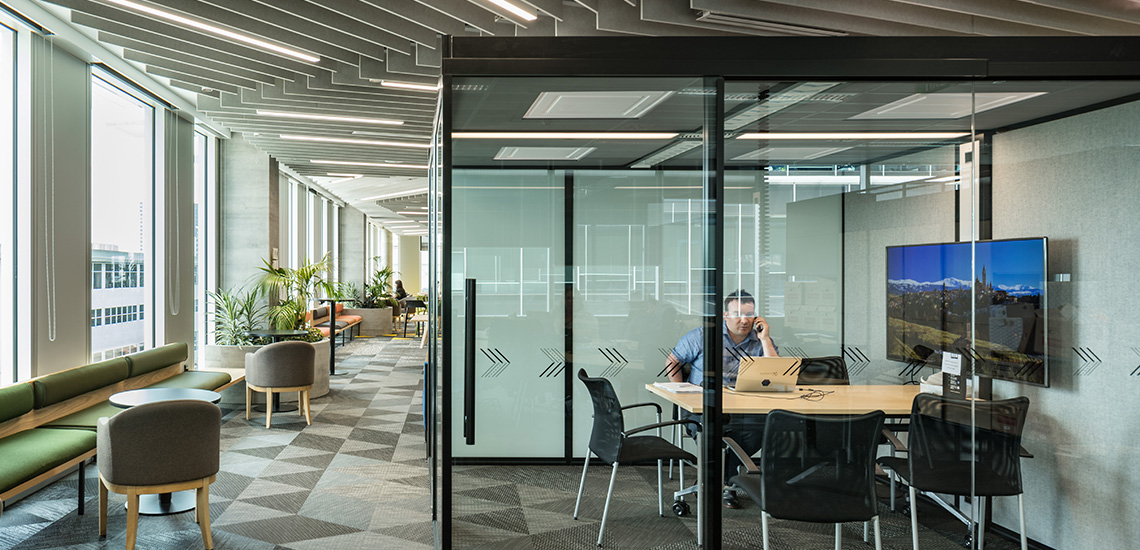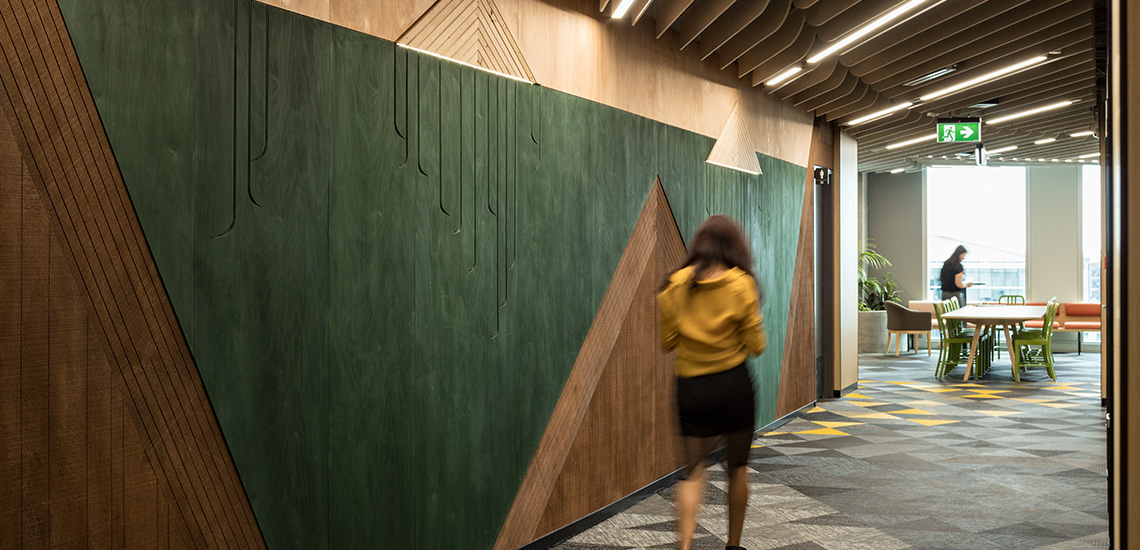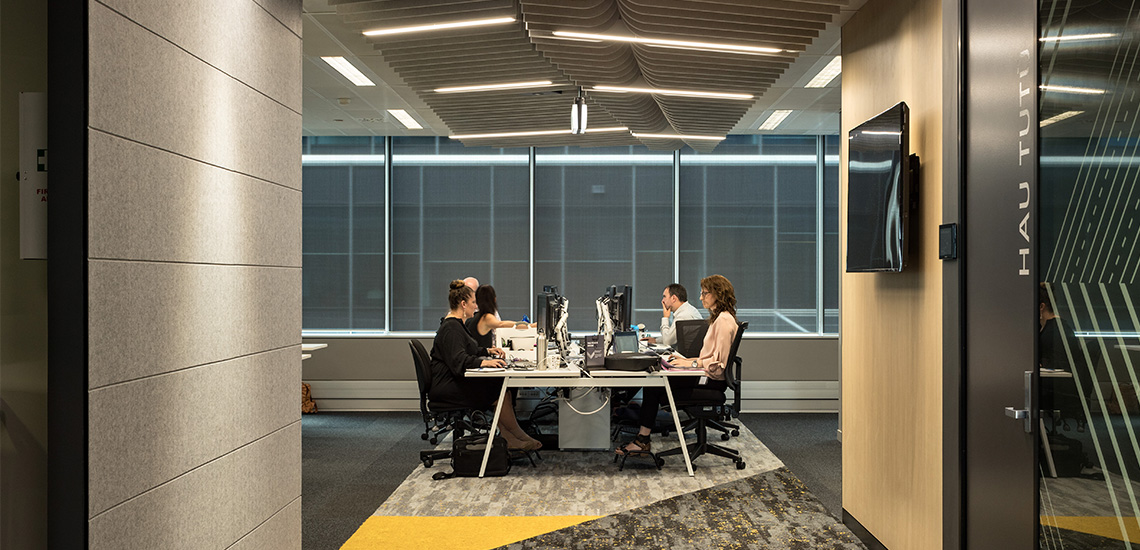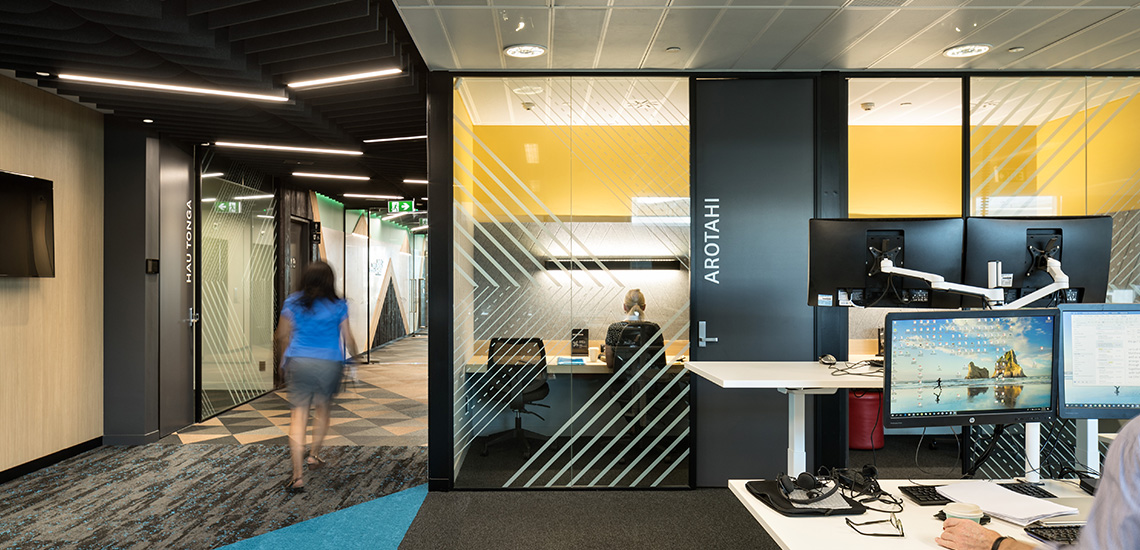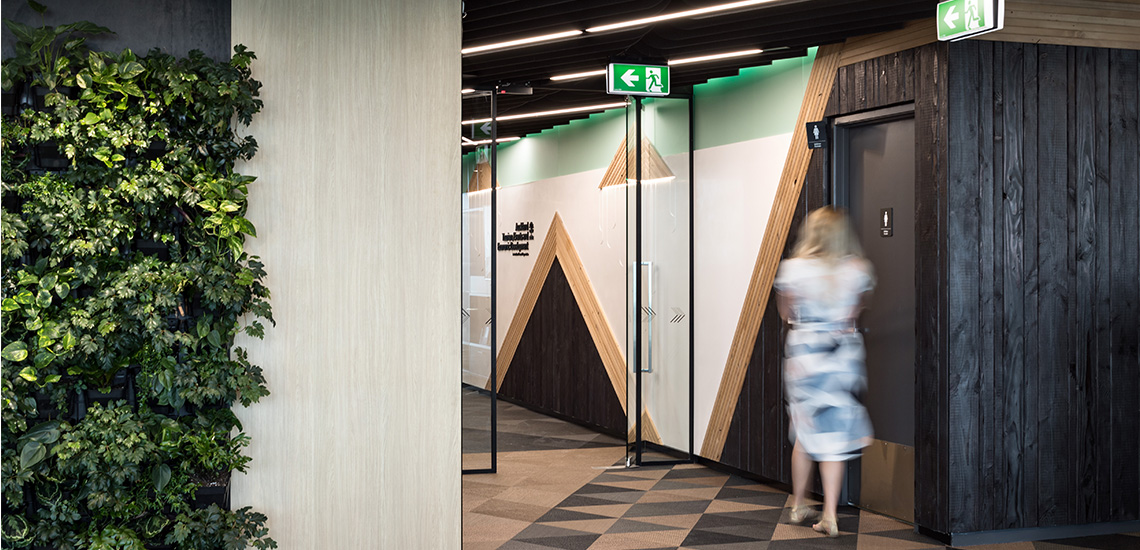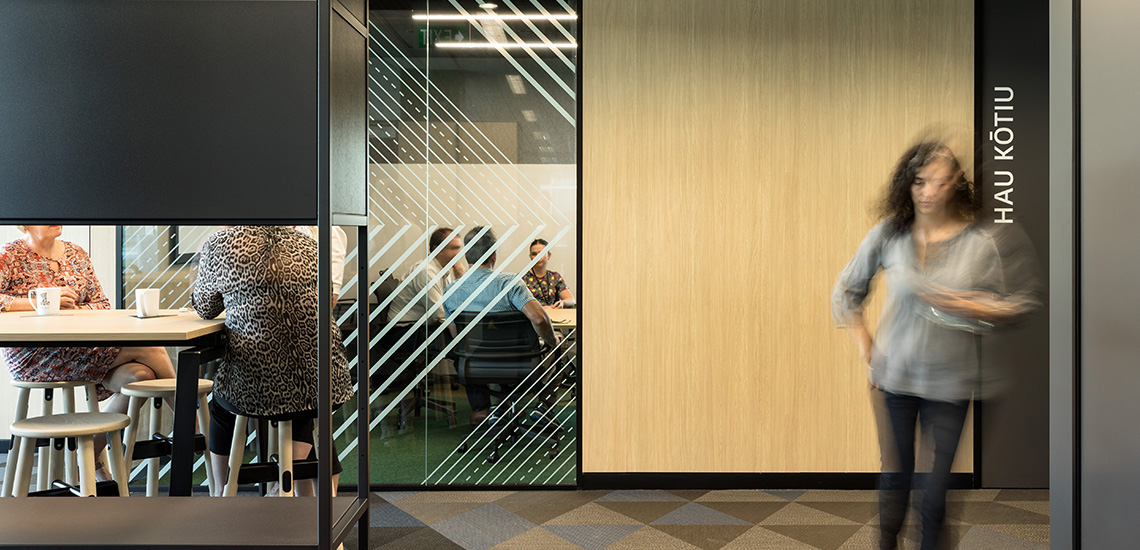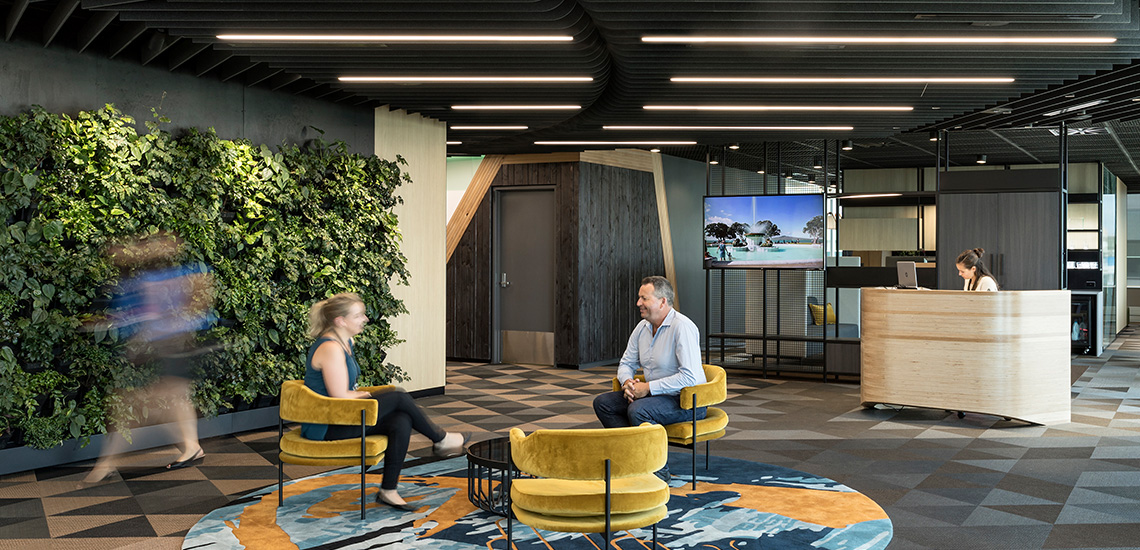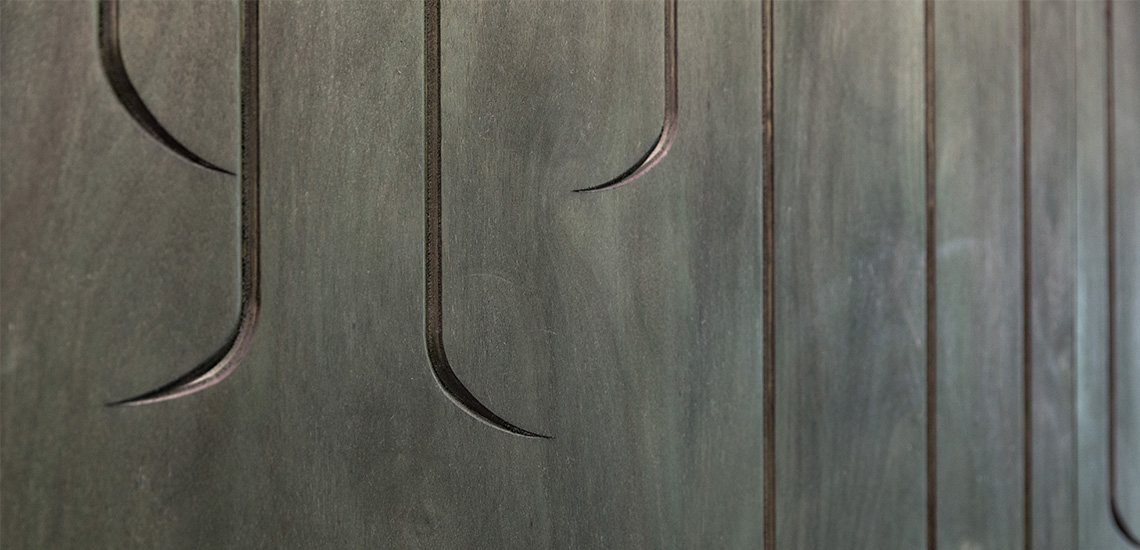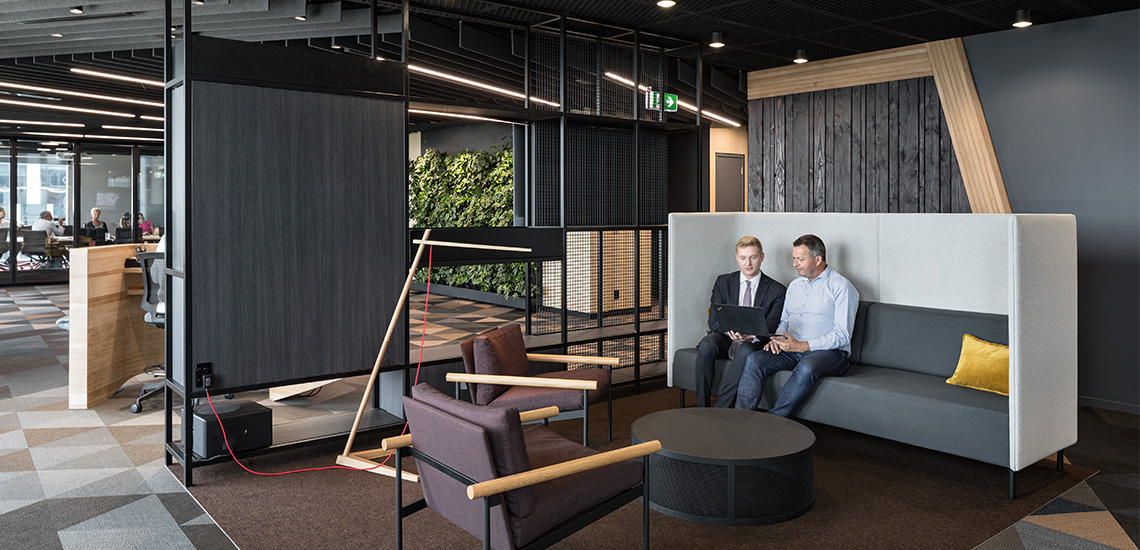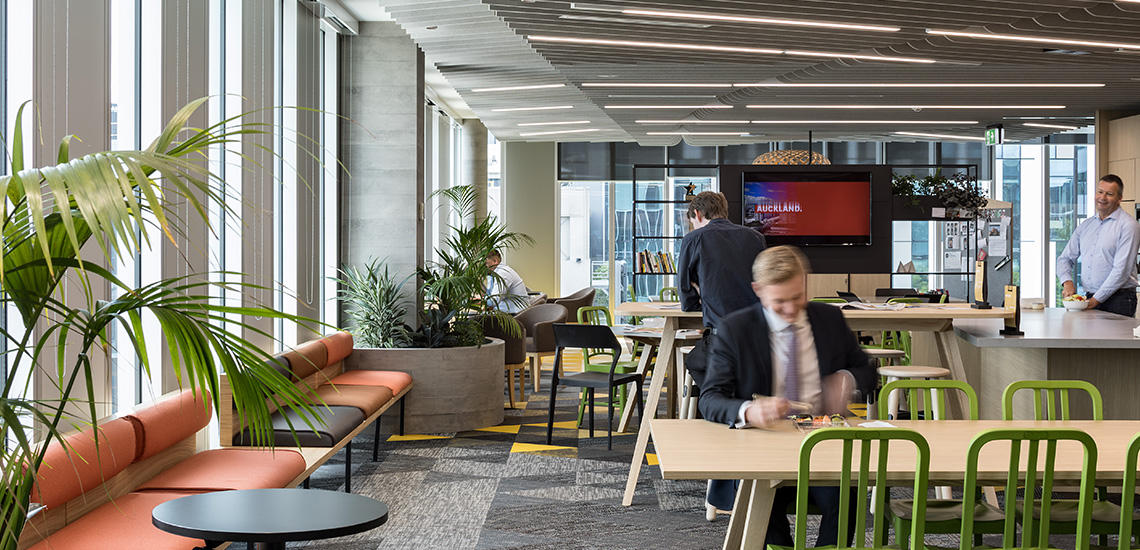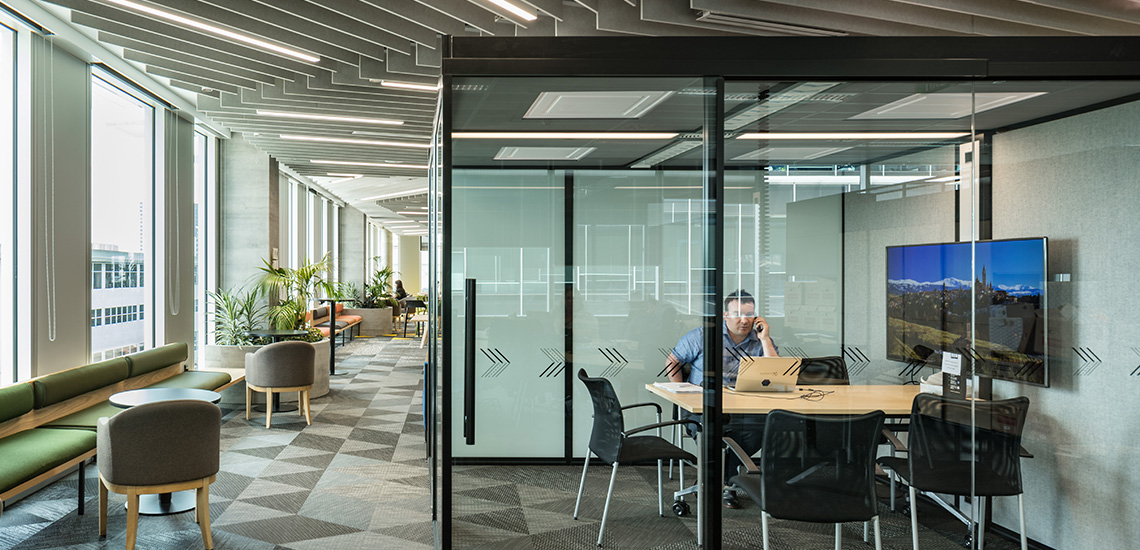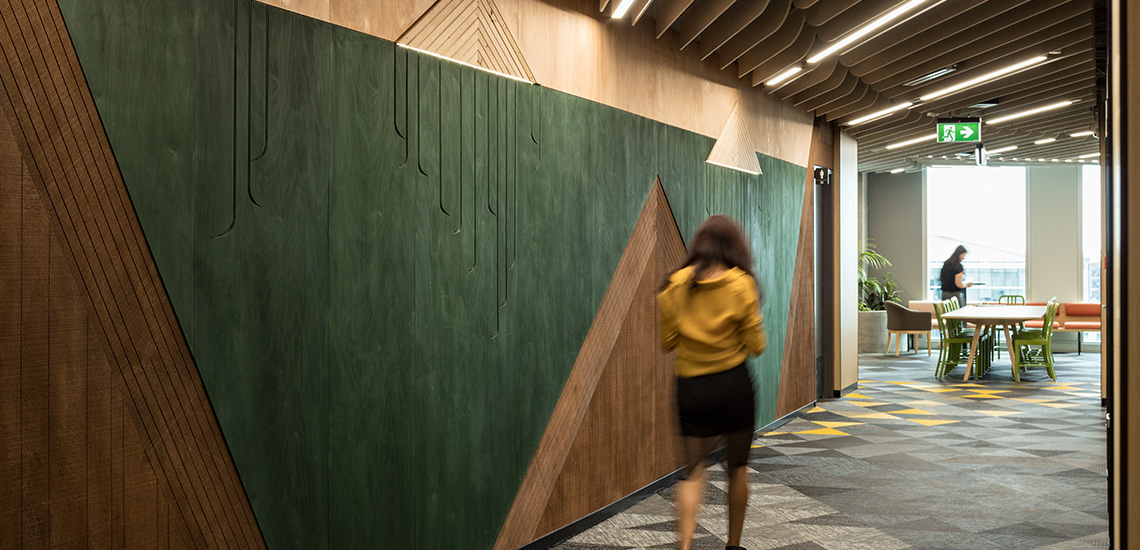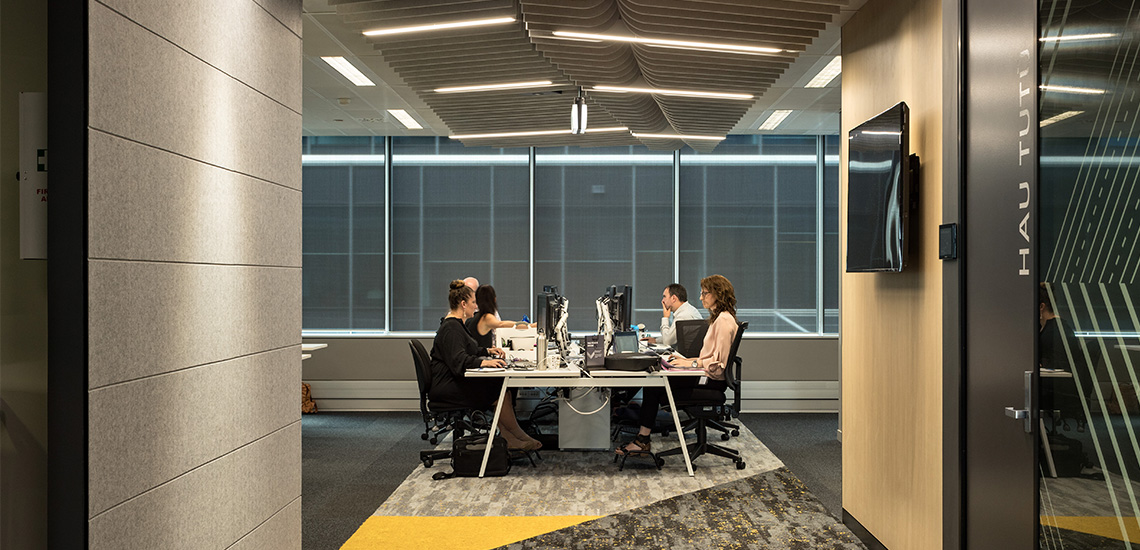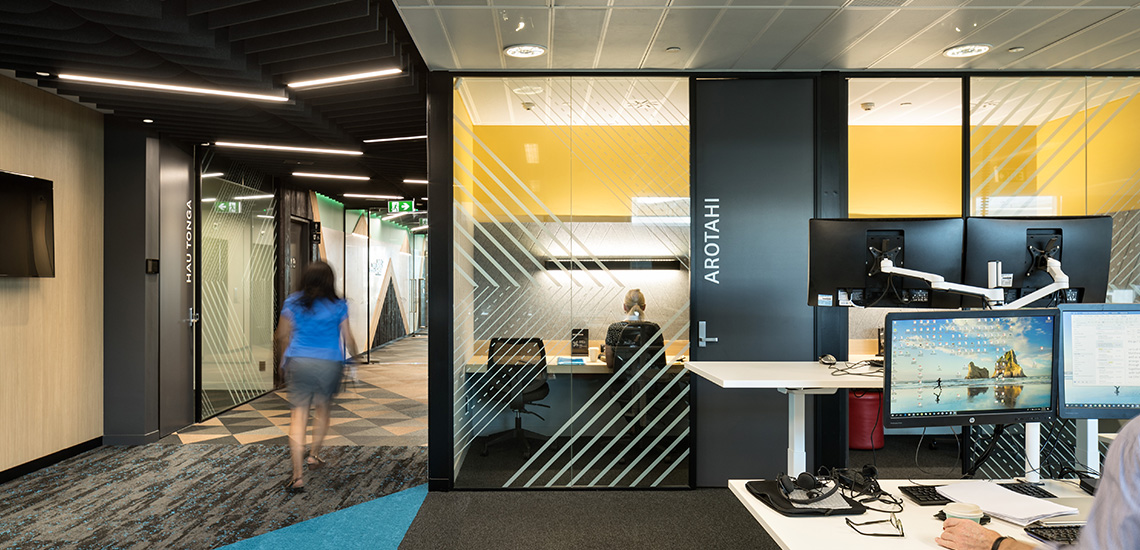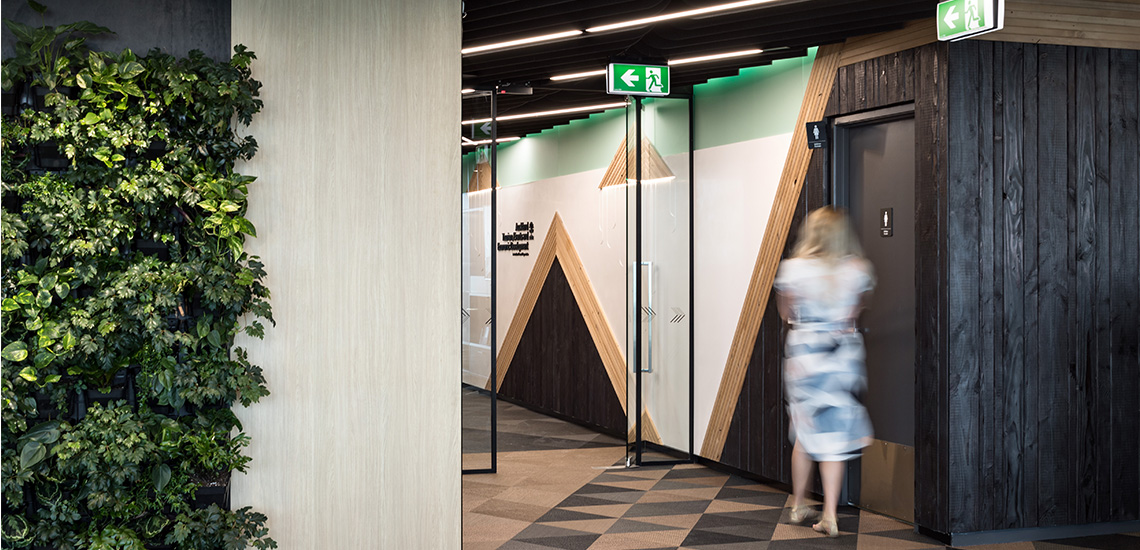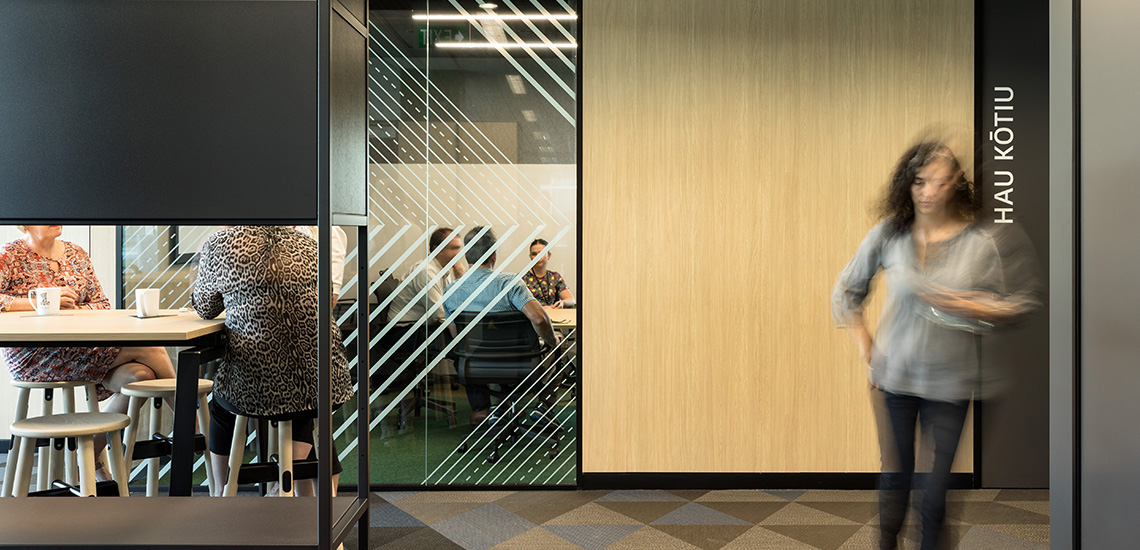 ATEED HQ
---
Winner of the NZIA Architecture Awards (Auckland Branch) for Interior Design and a recipient of a Resene Colour Award - 2019. 
ATEED embraced their opportunity to move by creating a project which enabled an internal investigation into who they were, who their customers were and what they wanted to represent. They harnessed their company values & positioned them as the project strives to bring a perfect synergy between cultural, sustainable, and inclusivity. This assisted them to look at a new way of working and provided a platform to take staff on a journey to their new workspace.
TOA Architects collaborated with 4WoRK to define a cultural narrative to the FoH space which created a sense of pride, a sense of identity when arriving to the new office. This language was taken through the space with all elements linking back to the story of the Ngā hau e wha o Tāmaki "Embrace the vitality from the four winds of Auckland" – a narrative which all staff could relate to and tell in their own way to all visitors & international partners.
This new home where people are at the heart, can accommodate any partner, investor, internal/external staff & visitors in the most welcoming seamless way. A variety of spaces, furniture and rooms create a workplace of choice for all occupants. By limiting the built environment against the core this provided a generous open plan area which is broken up with selected furniture elements, storage, planting and lighting all which can be reconfigured as the client's needs shift and change.
The result is a cultural blend of textures, colours, & materials which provides a uniqueness to an organisation which has clear values and a philosophy to make Auckland, the 'greatest city in the world' to live in. 
Photography: Simon Devitt
---
Details
Client: Auckland Tourism, Events & Economic Development

Location: Auckland CBD, Tāmaki Makaurau

Floor Area: 2151sq.m

Programme: Interior Fit-out

Consultants: Agile Engineering; BBD; MSC Consultants, Autex, Tyrone Ohia.

Collaborators: 4Work

Contractor: Focus Interiors Ltd.